XFINITY VS. AT&T
​Only Xfinity delivers Gig speeds to the most homes. Period.
Actual speeds vary and not guaranteed.
Let's find deals and services available in your area
Switch to Xfinity for 20% faster Internet at no additional cost
Enjoy speeds up to 1.2 Gbps with our Gigabit plan. Plus add our xFi Gateway (a modem + router in one) for WiFi faster than a gig, easy control from the Xfinity app, and Advanced Security for every device on your network — with instant app alerts.
From the largest Gig-speed network
Reliable even when everyone's online
Stay connected on the go with over 20 million secure Xfinity WiFi hotspots nationwide
xFi and Advanced Security not available with Gigabit Pro Plan.
Advanced Security for every connected device, at no extra cost.
With the xFi Gateway you get full peace of mind. Our modem + router in one helps keep loved ones safe online.
Helps block cyber threats with no software installation needed

Protection for security cameras, voice assistants, gaming consoles, and more

Instant alerts with the Xfinity app, so you're always in the know
xFi and Advanced Security not available with Gigabit Pro Plan.
More value for your money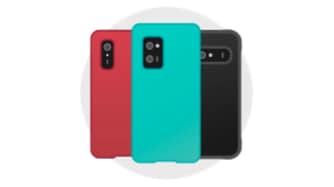 Save up to $695 a year on Mobile
Unlimited data for $30/mo when you get 4 lines. Shared data starting at $15 a month. Nationwide 5G at no extra cost.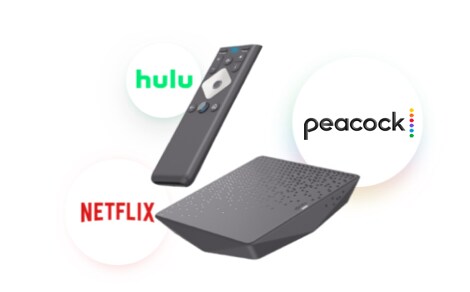 Flex 4K streaming TV box
All your favorite streaming apps. All in one place. Plus thousands of awesome TV shows, movies, and documentaries.
Peacock Premium
Live sports, movies, unlimited access to your favorite NBCUniversal shows.
Find the right deal for you
Our services work even better together
Internet
TV & Streaming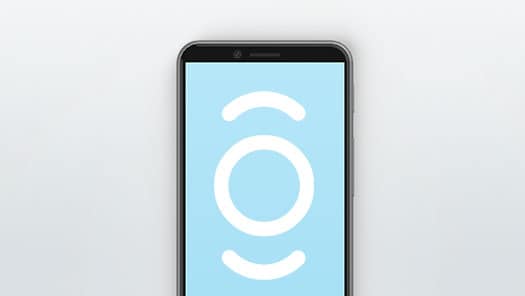 Mobile
Home Security
Home Phone
Restrictions apply. Not available in all areas. Services and features vary depending on level of service.
Internet:
Fastest Internet claim based on Xfinity's fastest available download speeds, and is not applicable to Kansas City, MO, Provo, UT, Chattanooga, TN or Vermont. Actual speeds vary and not guaranteed. Not available in all areas. For factors affecting speed visit
www.xfinity.com/networkmanagement
. Gig-speed WiFi requires Gigabit Internet and compatible xFi Gateway. Many factors affect speed, including equipment performance, interference, congestion, and speeds of visited websites. WiFi speeds affected by additional factors, including distance from Gateway, home configuration, personal device capabilities, and others. xFi available to Xfinity Internet customers with compatible xFi Gateway. Xfinity xFi and Advanced Security are available to Xfinity Internet customers with a compatible xFi Gateway. Must activate Advanced Security through Xfinity app. Gigabit Pro plan (speeds up to 10 Gbps) requires compatible Internet equipment, and is not available with xFi and Advanced Security. Xfinity WiFi hotspots included with post-pay Xfinity Internet. Available in select areas.
TV:
Limited Basic service subscription required to receive other levels of service. Not all programming available in all areas. Eligible X1 TV box for Peacock Premium required. Peacock Premium service not available without Xfinity Internet or subscription to Digital Starter TV, or equivalent, or above. Peacock Premium is $5.99/month. Subscription required to access Peacock. Viewing uses your Internet service and will count against any Xfinity data plan.
Flex:
Restrictions apply. Not available in all areas or to current Xfinity Video customers. Requires post-paid subscription to Xfinity Internet, excluding Internet Essentials. Pricing subject to change. Taxes, fees and other applicable charges extra, and subject to change. Limited to 3 devices. 1 device included, additional devices $5/mo. per device. All devices must be returned when service ends. Separate charges apply to On Demand and certain streaming services. Viewing will count against any Comcast data plan. Limited 4K programming available. Requires Netflix premium package or Prime Video subscription, 4K capable TV Box and 4K capable television. Peacock Premium is $5.99/month. ©2020 Peacock TV LLC. Peacock and related marks are trademarks of Peacock LLC. Individual programs, devices and marks are the property of their respective owners. All Rights Reserved. Activation required to access Peacock.
Mobile:
Restrictions apply. Not available in all areas. Xfinity Mobile requires resi. post-pay Xfinity Internet. Line limitations may apply. Equip., intl. and roaming charges, taxes and fees, including reg. recovery fees, and other charges extra, and subj. to change. $20/line/mo. charge applies if Xfinity TV, Internet or Voice post-pay services not maintained. Pricing subject to change. In times of congestion, your data may be temporarily slower than other traffic. After 20 GB monthly data use, speeds reduced to a maximum of 1.5Mbps download/750 Kbps upload. A minimum $15.00 charge applies per month, per account for By the Gig lines, regardless of data usage. Charges apply to each GB or partial GB of shared data. No rollover data. Downloads over 5G available only in parts of select cities. All uploads over 4G LTE. Savings comparison based upon actual Xfinity Mobile customer data usage applied to available pricing plans of major carriers. Actual savings vary and are not guaranteed. Xfinity Internet required. Actual speeds vary. For Xfinity Mobile Broadband Disclosures visit:
www.xfinity.com/mobile/policies/broadband-disclosures
. Xfinity Mobile utilizes the highest ranked network from RootMetrics® 1H 2020 US report. WiFi networks not tested. Results may vary. Award is not endorsement.
Home:
Restrictions apply. Not available in all areas. Limited to residential customers. Equipment required with service and sold separately. Pricing, installation, taxes and fees extra and subject to change. Requires subscription to compatible High-Speed Internet service.
Xfinity Home Licenses: AL:
001484, 001504;
AR:
12-030;
AZ:
ROC 280515, BTR 18287-0;
CA:
CSLB 974291, ACO 7118;
CT:
ELC 0189754-C5;
DE:
FAL-0299, FAC-0293, SSPS 11-123;
FL:
EF0000921, EF20001002, EF0001095;
GA:
LVU406303, LVU406264, LVU406190; LVU406354;
IL:
PACA 127-001503;
LA:
F1691;
MA:
SS-001968;
MD:
107-1776;
ME:
LM50017039;
MI:
3601206217;
MN:
TS674412;
MS:
15018010;
NC:
2335-CSA, 29443-SP-FA/LV;
NJ: Burglar and Fire Alarm Business Lic.
# 34BF00047700;
NM:
373379;
NY: licensed by the N.Y.S. Department of State
12000305421;
OH: LIC#
53-89-1732;
OR:
CCB 192945;
SC:
BAC-13497, FAC-13440;
TN:
ACL 1597, ACL 1604;
TX:
ACR-1672104,-1818, B16922, B02571;
UT:
8226921-6501;
VA:
2705145289, DCJS 11-7361;
VT:
ES-02366;
WA:
COMCABS892DS;
WASHINGTON, DC:
ECS 902687, BBL 602512000005;
WV:
WV049211. Valid 1/1/19. See
www.xfinity.com/home-security
for current list