Live TV, DVR, sports, and streaming
Experience Xfinity X1, and easily search across all your content, On Demand, and streaming apps — all in one place.
Get the ultimate entertainment
All your favorite streaming apps
Our Flex 4K streaming TV box is free with Xfinity Internet. Plus thousands of awesome TV shows, movies, and documentaries.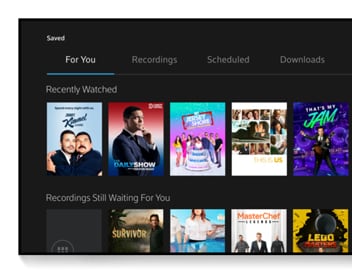 Let's find deals and services available in your area
Our thanks.
Your rewards.
Enjoy a mix of special perks and experiences just for being a customer, with Xfinity Rewards.
Supercharge your home with supersonic WiFi
The next generation of WiFi technology is here.
Our services work even better together