WELCOME HOME
Xfinity at Copper Peak Apartments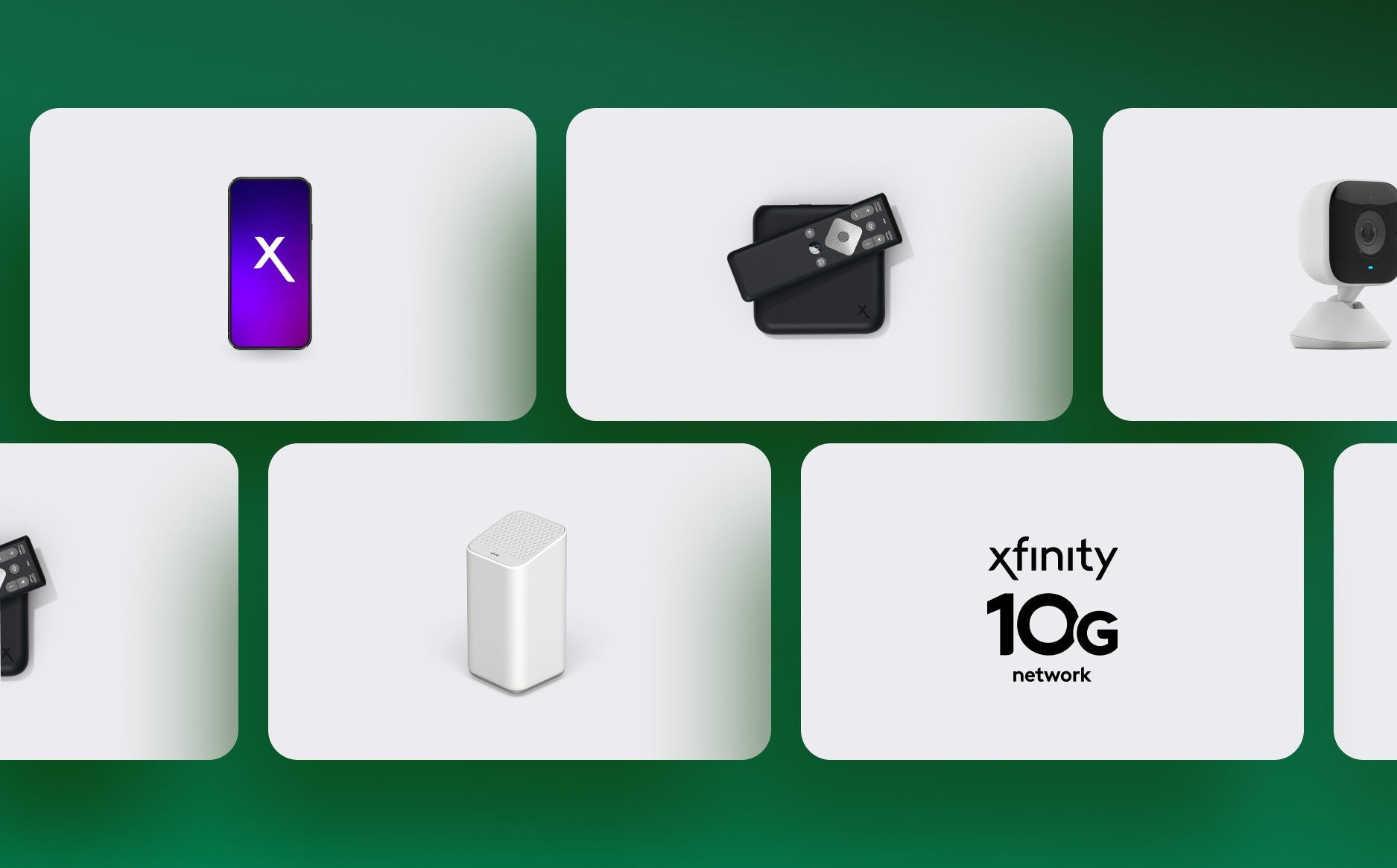 Get more. Save more. Make it yours.
Choose your internet then shop mobile and other services to build the plan you want and save.

Connected like never before
Xfinity Internet
Get a reliable connection for all your devices, even when everyone is online.
Xfinity Mobile
Save hundreds a year with the best price for two lines of Unlimited.
Entertainment
Discover entertainment you love, however and anywhere you want.
Home Security
Keep an eye on your home from anywhere with the Xfinity app.
Xfinity Unlimited Intro service and Xfinity Internet required. Best price comparison based upon 2 unlimited lines and lowest price for unlimited 5G plans of top 3 carriers. Reduced speeds after 20 GB of usage/line. Taxes and fees extra. Data thresholds and actual savings may vary.
Introducing
A new way to watch live sports, movies & shows. No fees. No annual contracts. Only $20/mo.
Taxes extra. Pricing subject to change. Restrictions apply.
Benefits
Benefits
Save up to $30/mo on Xfinity Internet and Mobile services
ACP
Hide
Xfinity is proud to participate in the Affordable Connectivity Program (ACP). See if you qualify and enroll to save up to $30 a month on Xfinity Internet and Mobile services.
Learn more
Benefits
Benefits
Get ultra-fast internet on the 10G Network
Internet
Show
Stay connected with powerful and secure WiFi throughout your building.
Enjoy a reliable connection – even during peak hours

Get up to 5x faster upload speeds for smoother connections
Learn more
Benefits
Benefits
Enjoy the convenience of the Xfinity app
App
Show
The easiest way to manage your Xfinity experience.
Get real-time help and support, view your plan details, and change or upgrade your service

Set up your home network and get online, no technician needed

Check the strength of your WiFi
How to download
Our thanks. Your rewards.
Enjoy a special mix of exclusives, experiences and entertainment, just for being a customer. Xfinity Rewards is free to join and easy to enjoy.
Already with Xfinity?
Manage your services and discover new ways to stay connected, protected, and entertained.
1242 S Hover Road Longmont, CO 80501
Xfinity store by Comcast
Open today until 7:00 PM
Comcast may have the right to exclusively market certain services to residents. We are not an exclusive provider of any services and services from other providers may be available.
Restrictions apply. Not available in all areas. Services and features vary based on service level. Pricing and programming subject to change. Taxes and fees extra.
Internet: 
Actual speeds vary and not guaranteed. For factors affecting speed visit
www.xfinity.com/networkmanagement
. Xfinity Internet is available to Xfinity customers with a compatible Xfinity Gateway.
Xfinity Mobile:
Xfinity Mobile requires residential post-pay Xfinity Internet. Line limitations may apply. Equip., intl. and roaming charges, taxes and fees, including reg. recovery fees, and other charges extra, and subj. to change. $25/line/mo. charge applies if Xfinity TV, Internet or Voice post-pay services not maintained. Pricing subject to change. In times of congestion, your data may be temporarily slower than other traffic. Reduced speeds after use of monthly data included with your data option. Data thresholds and savings may vary. For Xfinity Mobile Broadband Disclosures visit: 
www.xfinity.com/mobile/policies/broadband-disclosures
.
Affordable Connectivity Program:
 Only eligible households may enroll. Benefit is up to $30/month ($75/month Tribal lands). After the conclusion of the Affordable Connectivity Program, you'll be billed at Comcast's standard monthly prices, including any applicable taxes, fees, and equipment charges. Once you have successfully enrolled, you will see the Affordable Connectivity Program credit toward your Internet or Mobile service. For complete details visit 
xfinity.com/acp
.

NOW TV:
 NOW TV is an Internet delivered service that requires Xfinity Internet and will count against any Xfinity data plan, if applicable. It does not require a TV box. Peacock offer (currently $5.99/mo. value) valid for so long as you subscribe to NOW TV. Activation of a Peacock account is required for new subscribers. Eligible users who already have a paid Peacock subscription must cancel their existing subscription prior to redeeming this offer. For instructions on canceling your existing subscription, see 
https://www.peacocktv.com/help/article/cancellation
.

Home Security:
Self Protection: Requires subscription to Xfinity Internet service and a compatible Xfinity Gateway. Equipment required and sold separately. Limit up to 6 cameras. Does not include professional monitoring. Pro Protection/Plus: Limited to residential customers. Equipment required with service and sold separately. Requires subscription to compatible high-speed internet service.
AL:
001484, 001504;
AR:
12-030;
AZ:
ROC 280515, BTR 18287-0;
CA:
CSLB 974291, ACO 7118;
CT:
ELC 0189754-C5;
DE:
FAL-0299, FAC-0293, SSPS 11-123;
FL:
EF0000921, EF20001002, EF0001095;
GA:
LVU406303, LVU406264, LVU406190, LVU406354;
IL:
PACA 127-001503;
LA:
F1691;
MA:
SS-001968;
MD:
21PLU-SS1128;
ME:
LM50017039;
MI:
3601206217;
MN:
TS674412;
MS:
15018010;
NC:
2335-CSA;
NJ:
Burglar and Fire Alarm Business Lic. # 34BF00047700;
NM:
373379;
NY:
licensed by the N.Y.S. Department of State 12000305421;
OH:
LIC# 53-89-1732;
OR:
CCB 192945;
SC:
BAC-13497, FAC-13440;
TN:
ACL 1597, ACL 1604;
TX:
ACR-1672104,-1818, B16922, B02571;
UT:
8226921-6501;
VA:
2705145289, DCJS 11-7361;
VT:
ES-02366;
WA:
COMCABS892DS;
WASHINGTON, DC:
ECS 902687, BBL 602512000005;
WV:
WV049211. Valid 5/1/23. See
www.xfinity.com/home-security
for current list.
Hotspots:
 Available in select areas.
©2023 Comcast. All rights reserved.