XFINITY Mobile
Wireless, reimagined. Just for Xfinity Internet customers.
Why switch to Xfinity?
With us, you could save money each year on mobile. Seriously.
The best coverage
America's best 4G LTE + the most WiFi hotspots.
Unlimited talk & text
Nationwide on up to 5 lines. No line access fees.
Flexible data options
Just $12/GB or Unlimited for $45/line per month.
Keep your phone
See if you can bring your own, or shop the latest.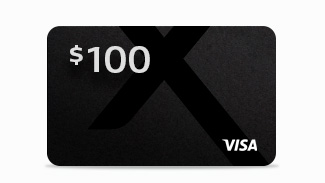 Spring Savings
Get a $100 Prepaid Card when you bring your own iPhone to Xfinity Mobile
Keep your phone. Upgrade your network.
Fast Internet. Customizable data.
Get Internet for as low as $29.99/mo. Add Mobile. Switch data month to month.
By the Gig — $12/GB
Only pay for the GB of shared data you use each month
(reduced speeds after 20 GB)
Unlimited — $45/line
No monthly data usage limits
(reduced speeds after 20 GB)
4G LTE plus data-saving WiFi hotspots
Xfinity Mobile is the only wireless network that automatically connects to the most WiFi hotspots in millions of places — to you help save data on the go — with the largest 4G LTE everywhere else.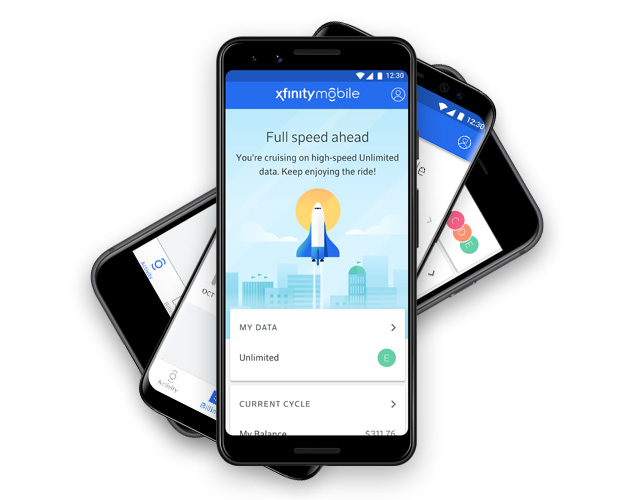 Score a new phone. Or bring your own.
READY TO MAKE THE SWITCH?
Get Internet. Add Mobile. Save money.
Yeah, it's that simple. Just start with America's best home WiFi.
Choose any offer with Xfinity Internet and set up your account.
Go to xfinity.com/mobile to add Mobile and browse phones.
Choose your data option for each line, then change it up as you need.