TV is universal.
Access should be as well.
Talking guide + Audio Description
Let your TV guide the way
X1 includes the first talking guide, a voice guidance feature that gives customers with visual disabilities the freedom to independently explore thousands of TV shows and movies. The talking guide "speaks" what's on the screen and includes details such as program descriptions to help customers decide what to watch. Plus, with Audio Description customers can hear audio narration of key visual elements in the programs they're watching.
Voice remote
Say it. See it.
The voice remote provides a new level of independence to customers who have limited mobility or dexterity, or have a visual disability. By using simple voice commands, customers can change channels, search for shows, enable closed captioning and more. The voice remote also includes a backlit keypad making it easier to see the buttons in the dark.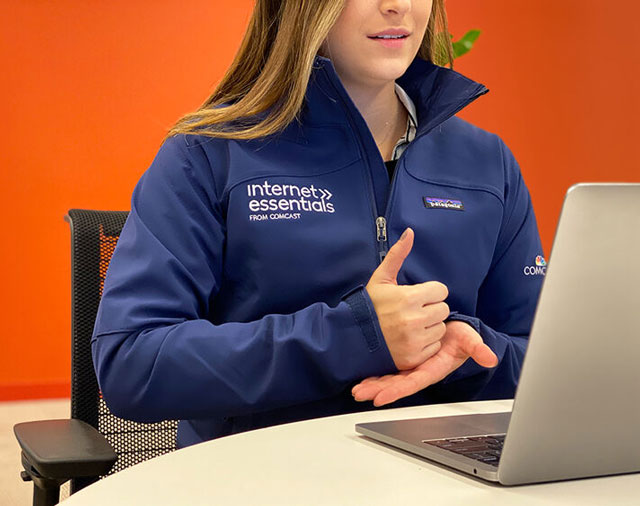 Closed Captions
Sign Language and bluetooth audio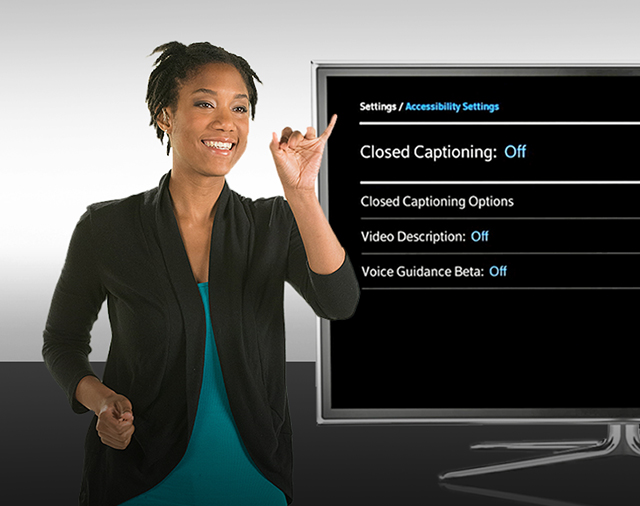 Help and support
Accessibility Support Center for Customers with Disabilities
XFINITY customers who rely on key services – including closed captioning, Audio Description and Voice Guidance– now have access to a specially trained support team. Customers can reach the center between the hours of 8 AM and 12 AM (Eastern Time), seven days a week.
Our commitment
We are constantly developing new technologies to enhance the experience for everyone.