Xfi Complete
Upgrade your WiFi experience
Get complete peace of mind with the built-in security of our xFi Gateway all-in-one modem + router, plus unlimited data and whole-home WiFi coverage.
Add xFi Complete
Advanced Security and control
Our
xFi
Gateway helps block cyber threats, lets you see and control who's on, or pause their WiFi with the Xfinity app.
Unlimited data, no overages
For unlimited streaming, gaming, video chatting, downloading, and smart devices. A $30 a month value, included.
Helps ensure the most coverage
We automatically evaluate your network performance for whole-home WiFi, with xFi Pods included if recommended.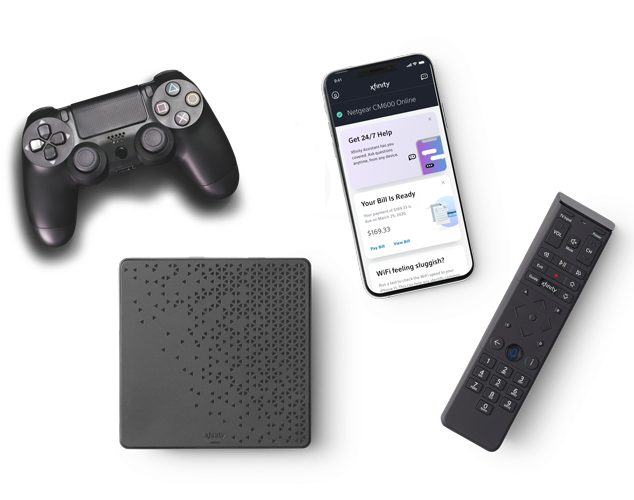 Do everything you love online, without limits
Go beyond your Internet plan's 1.2 TB of monthly Internet data, and never worry about overages. A $30 a month value, included with xFi Complete.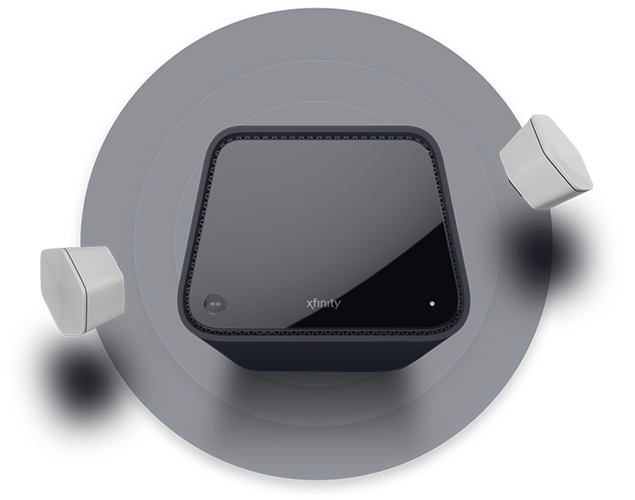 Whole-home WiFi in every room
When you get xFi Complete, you also get an automatic home WiFi evaluation — to help detect network issues, no technician needed — plus get an xFi Pod included if recommended, at no cost to you.
Unlimited data for unlimited everything
Nonstop streaming
Enjoy 24/7 shows, movies, music, video chats, livestreams . . . all of it.
Multiplayer gaming
Don't get stopped by a data cap. Go unlimited and conquer like a pro.
Smart devices
More data for devices that are always online. And then some.
GET COMPLETE PEACE OF MIND
With Advanced Security and control, plus unlimited data and whole-home WiFi.