Easy-to-use Equipment
Your connection to the Internet
Rent a Gateway from Xfinity
Rent our all-in-one WiFi device for the ultimate WiFi experience. The speed, coverage, and control you need come with our xFi Gateway — a modem and router in one.
Purchase your own modem
Prefer to buy your own? Just make sure it works with Xfinity Internet! Xfinity xFi is not included with purchased modems or routers.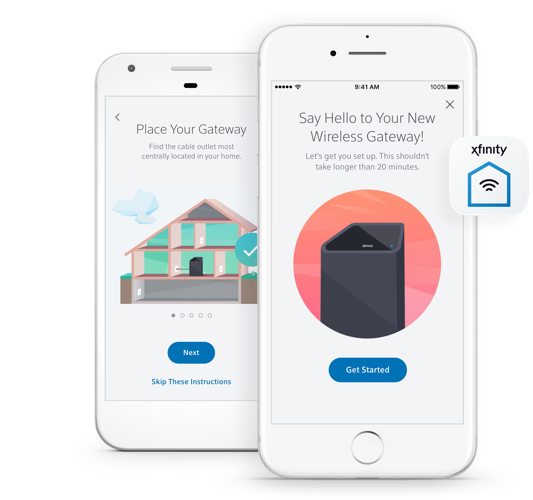 Benefits of Renting
Benefits of Renting
Get online in minutes
Easy install
Hide
Be online in no time when you self-install your xFi Gateway. No technician required. Just buy Xfinity Internet then download the Xfinity xFi app to get started. It's that easy.
Learn About the xFi App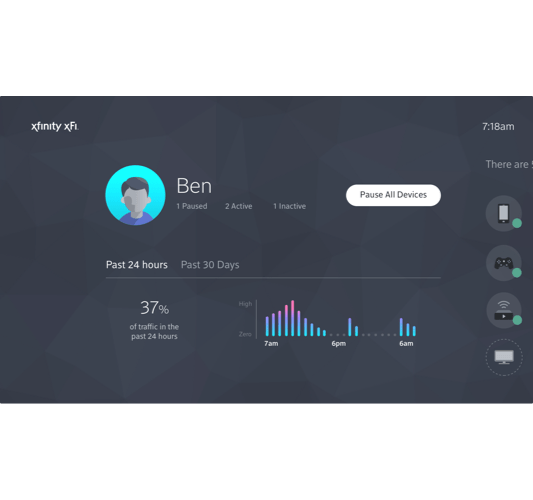 Benefits of Renting
Benefits of Renting
Take control of your WiFi
Control
Show
The xFi experience is conveniently included with your xFi Gateway rental, so that means you can get the speeds, coverage, and control you need for the ultimate home WiFi experience.
Learn About WiFi
Benefits of Renting
Benefits of Renting
24/7 support and more
security
Show
When you rent an xFi Gateway, you'll get 24/7 customer support, simple troubleshooting, and automatic security updates to help keep you and your data safe — all at no additional cost.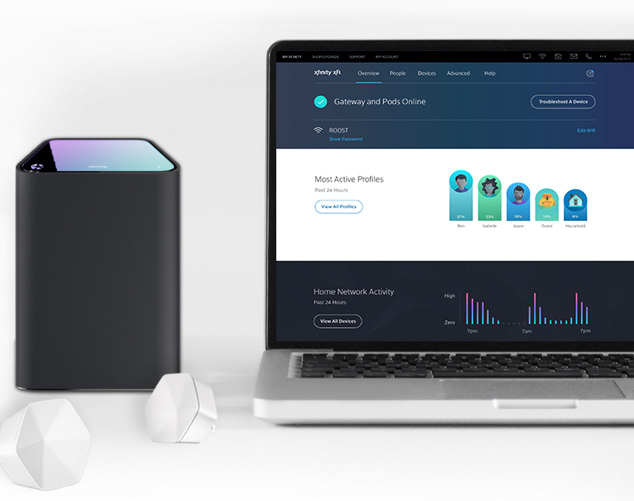 Leave No Room Behind
Coverage throughout your house
xFi Pods work simply and seamlessly with your xFi Gateway to extend your WiFi throughout your home. Xfinity Internet customers can help eliminate deadspots and enjoy more consistent coverage at home with xFi Pods.
Self-Install
No technician needed! It's quick and easy to install your xFi Gateway and get online in minutes.
Professional Installation
We offer convenient, two-hour appointment windows, seven days a week, day or night. Installation charges apply.