Xfinity Communities Products
Products that make connecting easier than ever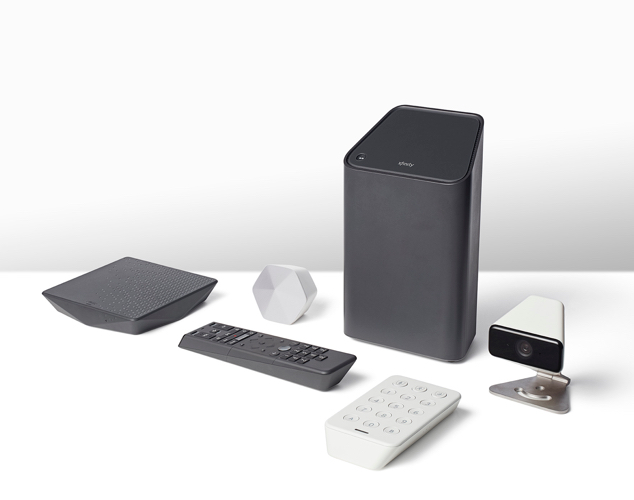 Design the perfect package for your community
Xfinity Communities Bulk packages can be tailored to your property, giving residents valued amenities like fast Internet download speeds and WiFi access across the community. Xfinity TV lets them enjoy thousands of hit movies and shows on all their devices, and Xfinity Voice provides reliable home phone service, unlimited nationwide texting and great call clarity.
Your entire property under one WiFi network
With Managed WiFi, you can connect your property and residents under one network. No waiting for equipment or installation. Our Managed WiFi service delivers Internet through a series of WiFi access points, so residents can surf, stream and game across your property.

Get in touch about Managed WiFi
Comfort and control. All on one platform.
With our easy-to-use Xfinity Smart Community app, your residents can lock and unlock doors, control temperature and lighting, receive alerts of detected water leaks and control their automated home devices. It's a luxury amenity in the palm of their hands. Property managers can enjoy property-wide smart management with the portal, while also managing energy use and more.

Get in touch about the Xfinity Smart Community Portal & App
The ultimate in-home WiFi experience
With Xfinity xFi, your residents can get amazing speed, coverage and control for the ultimate in-home WiFi experience. It all starts by renting an xFi Gateway – a modem and router in one – and by downloading the Xfinity app. And with millions of Xfinity WiFi hotspots nationwide, residents can stay connected on the go, too. It's a simple, easy way to WiFi.
Xfinity WiFi hotspots available with Performance Internet and above. Limited availability for Performance Starter and below. Available in select areas.
High-speed Internet as soon as residents move in
Get your property WiFi Ready so your residents can experience lightning-fast speeds within minutes of moving in. A great selling point for potential residents, our solution means fast and easy Internet activation once residents sign up for Xfinity Internet, no waiting for installation or device shipment, and no need to return Xfinity Internet equipment when residents move.

Get in touch about making your property WiFi Ready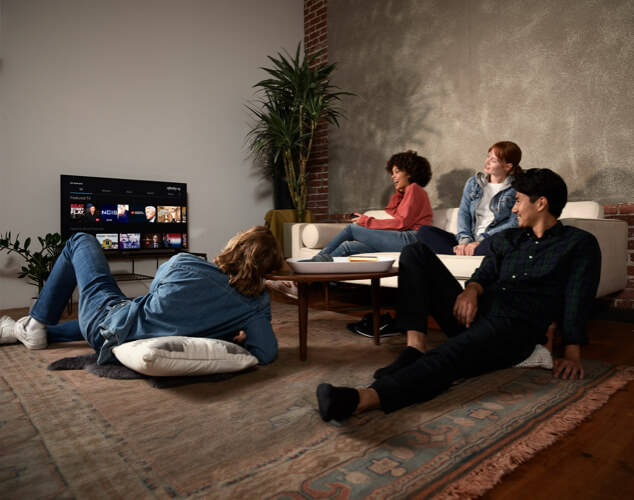 An incomparable TV experience with Xfinity X1
Xfinity X1 will change the way your residents experience TV. It's the simplest, fastest, most complete way to access all their entertainment on all their screens. From access to Amazon Prime Video and Netflix to Xfinity On Demand and DVR, X1 gives residents an interactive TV experience like no other. And with the X1 Voice Remote, residents can use voice commands to change channels, search for shows and find recommendations without lifting a finger.
Want to manage less equipment? We have a solution. Simply add Xfinity TV to your Xfinity Communities Bulk Internet package so residents can watch their entire TV lineup with the Xfinity Stream app. And with select Smart TVs or a Roku device, they can watch their favorites on the big screen too. Residents can also upgrade to enjoy the X1 experience by adding an X1 TV box.
To access Prime Video and Netflix on Xfinity X1 requires an eligible X1 set-top box with Xfinity TV and Xfinity Internet service. Prime Video and Netflix on X1 uses your Internet service and will count against any Xfinity data plan. Prime Video subscription and Netflix streaming membership required to access content from those providers on X1.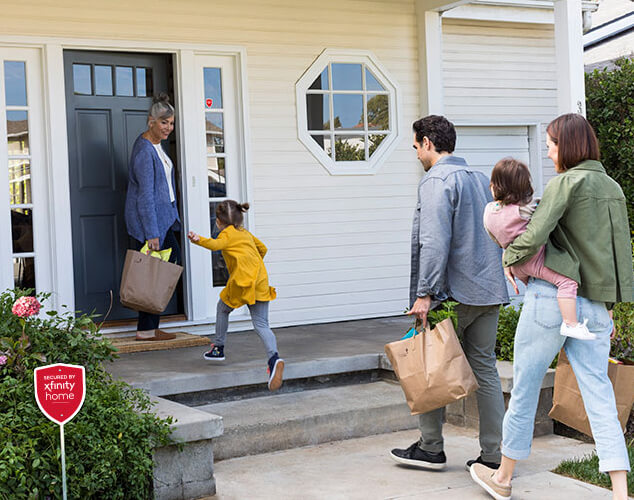 Give your residents peace of mind with Xfinity Home
Xfinity Home is a total home security solution that includes 24/7 professional monitoring with fast response time. Residents can also get real-time alerts when doors and windows are opened or motion is detected, and view live or recorded video of their home from anywhere with the app.
Restrictions apply. Not available in all areas. Services and features vary based upon service level. TV: Limited Basic service subscription required to receive other levels of service. Streaming content limited to the U.S. Internet: Actual speeds vary and are not guaranteed. Xfinity xFi is available to Xfinity Internet customers with a compatible Xfinity Gateway. Home: Requires subscription to compatible high-speed Internet service. AL: 001484, 001504; AR: 12-030; AZ: ROC 280515, BTR 18287-0; CA: CSLB 974291, ACO 7118; CT: ELC 0189754-C5; DE: FAL-0299, FAC-0293, SSPS 11-123; FL: EF0000921, EF20001002, EF0001095; GA: LVU406303, LVU406264, LVU406190; LVU406354; IL: PACA 127-001503; LA: F1691; MA: SS-001968; MD: 107-1776; ME: LM50017039; MI: 3601206217; MN: TS674412; MS: 15018010; NC: 2335-CSA, 29443-SP-FA/LV; NJ: Burglar and Fire Alarm Business Lic. # 34BF00047700; NM: 373379; NY: licensed by the N.Y.S. Department of State 12000305421; OH: LIC# 53-89-1732; OR: CCB 192945; SC: BAC-13497, FAC-13440; TN: ACL 1597, ACL 1604; TX: ACR-1672104,-1818, B16922, B02571; UT: 8226921-6501; VA: 2705145289, DCJS 11-7361; VT: ES-02366; WA: COMCABS892DS; WASHINGTON, DC: ECS 902687, BBL 602512000005; WV: WV049211. Valid 1/1/19. See www.xfinity.com/homesecurity for current list. Xfinity Communities Platform & App: Connected devices and installation of connected devices not included. Features and services vary depending on connected devices. Standard data charges apply to app download and usage. ©2020 Comcast. All rights reserved.