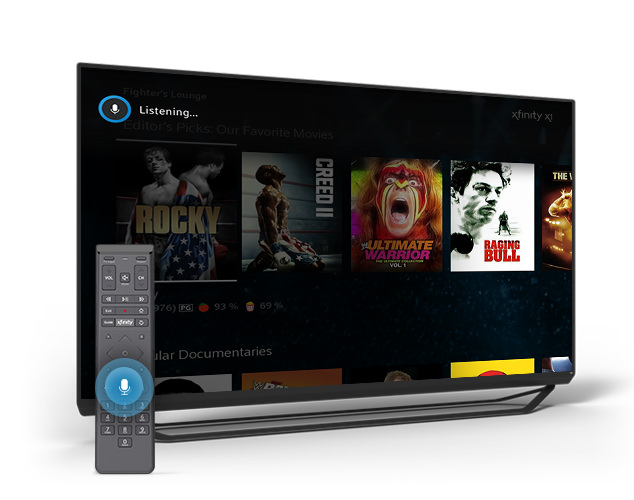 Order right on your TV
Simply say the event name into your Voice Remote, order, and you're good to go. Plus say "Fighters Lounge" to see trending highlights, explore behind-the-scenes content, and more.
Turn your sofa into a front row seat
For Boxing, Pro Wrestling, and more.
What to know before ordering
Order early
It's a good idea to order ahead of time, just in case you need to
pay your bill
or experience an issue with your service.
Pay once, watch on every TV
You can watch on every TV Box connected to your Xfinity account. Use your remote to order the event on each TV. You'll only be charged once.
Confirm your order
Go to the Pay Per View Channel before the event starts. Your order was successful if you can see programming or a countdown clock leading to the event.