Ordering pay-per-view events
What you need to know before ordering
Order early
Order ahead of time in case you have to resolve any service or equipment issues, and pay your bill to resolve any outstanding balances.
Pay once to watch on every TV
You can watch on every TV Box connected to your Xfinity account. Use your remote to order the event on each television and you will only be charged once.
Confirm your order
Go to the Pay Per View Channel before the event starts. Your order was successful if you can see programming or a countdown clock leading to the event.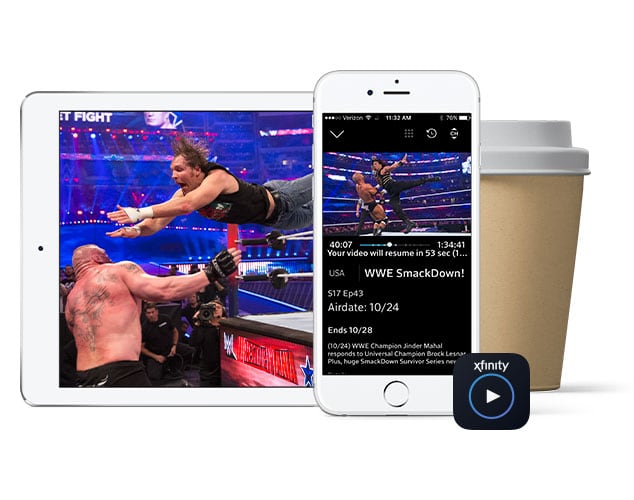 Even More WWE, On the Go
All the action, on any screen
The next big WWE event is almost here. Catch up on past fights with the Xfinity Stream app, and watch on any device, at home or on the go.
Pay-Per-View
Enjoy a front-row seat on your sofa for every HBO Boxing event on Pay-Per-View.