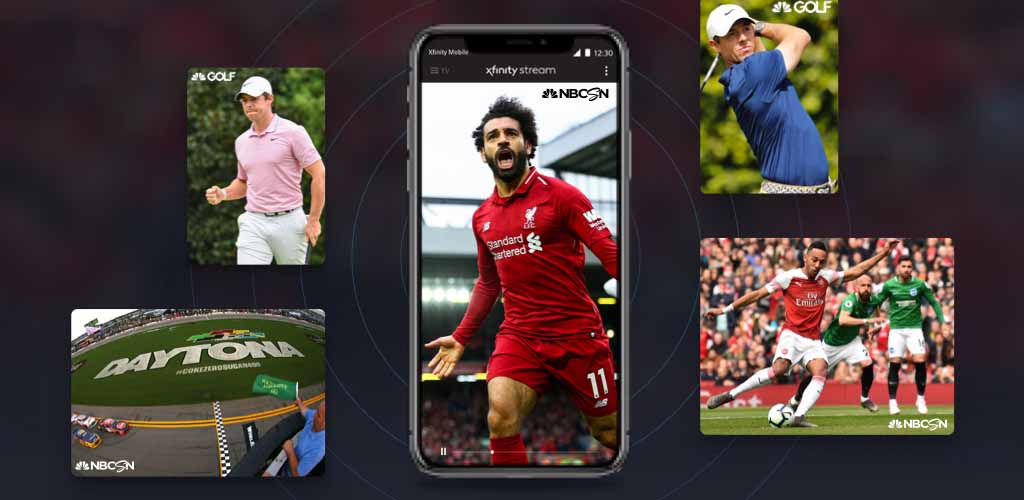 July 29, 2020
Celebrating the Return of Sports with Xfinity X1
Think you've watched all the things? Think again. Sports are coming back, and Xfinity X1 is the best way to watch them all! From the NFL Network to the Premier League on Peacock and beyond– Xfinity is the place to be reunited with live games, scores, and the latest news and highlights.
Read More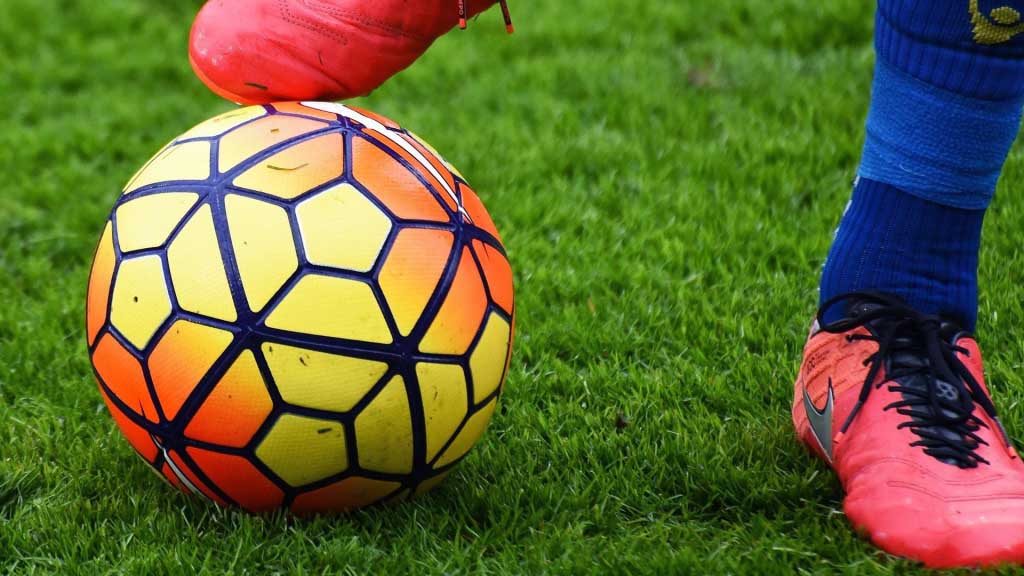 February 28, 2020
Watch Soccer with Xfinity
Calling all soccer fans! Xfinity TV offers many ways to watch live soccer matches from around the globe. Learn more and catch your favorite clubs all season long with X1 and the Xfinity Stream app and web portal.
Read More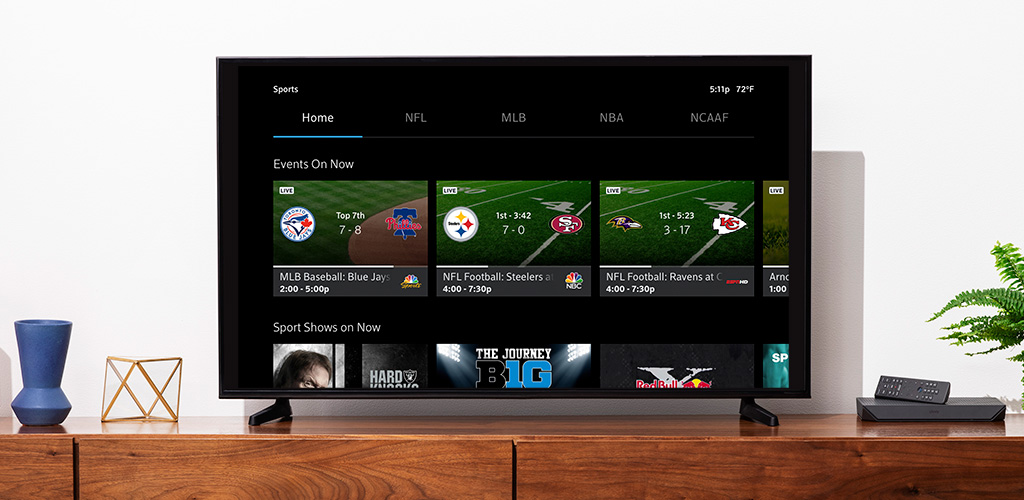 September 04, 2019
Introducing Xfinity Sports Zone
Introducing the Xfinity Sports Zone: the ultimate hub for all things sports, with live games, shows, news, and highlights—all in one place. X1 customers can follow their favorite teams and players, check live stats and scores of games and receive real-time notifications based on the teams they follow. It's the best sports entertainment experience. With the Xfinity Sports Zone, everybody wins.
Read More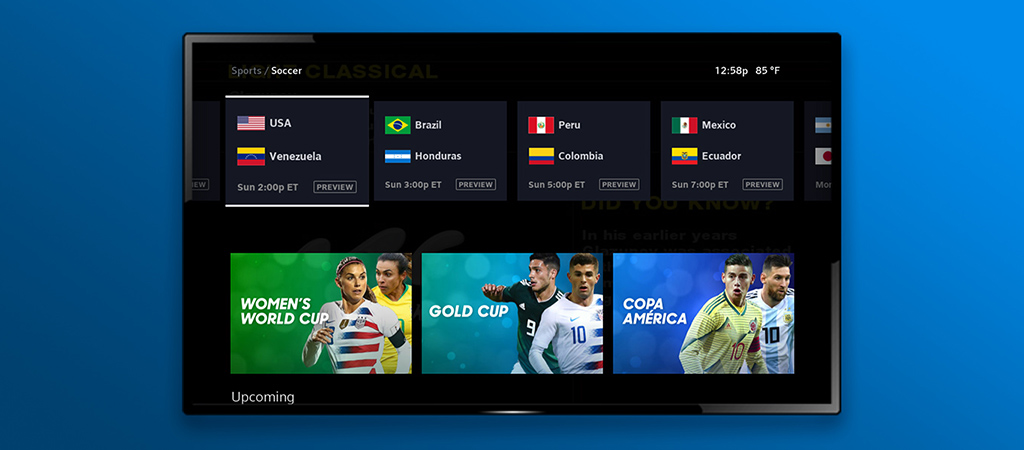 June 07, 2019
Welcome to the Summer of Soccer with Xfinity
Summer 2019 is set to become the "summer of soccer", with major tournaments kicking-off across the globe starting today! With Xfinity X1 and the Xfinity Stream app you never have to miss a moment of all the soccer action happening this summer.
Read More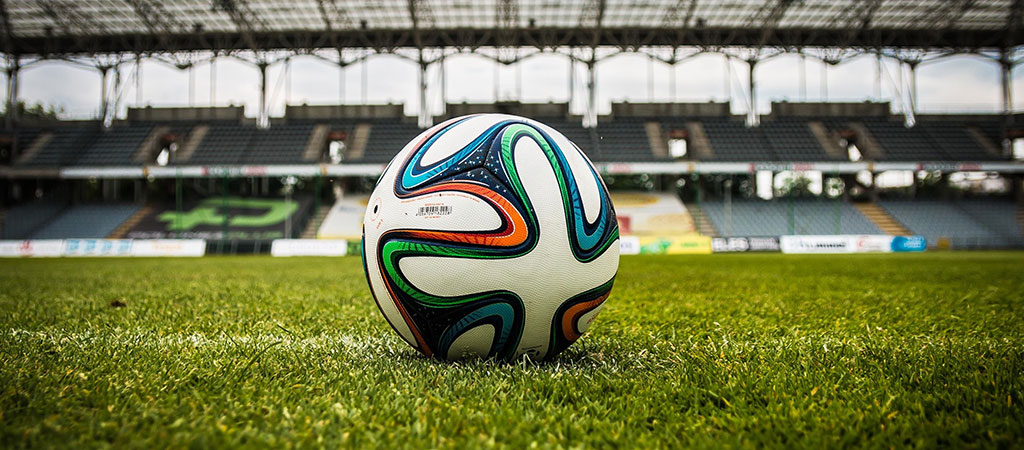 June 04, 2019
Stream Free Soccer Matches this Summer with Xfinity
Take soccer wherever you go and find out how to watch soccer for free with the Xfinity Stream app. Learn more, and tune in to watch your favorite teams take it to the top during the Summer of Soccer.
Read More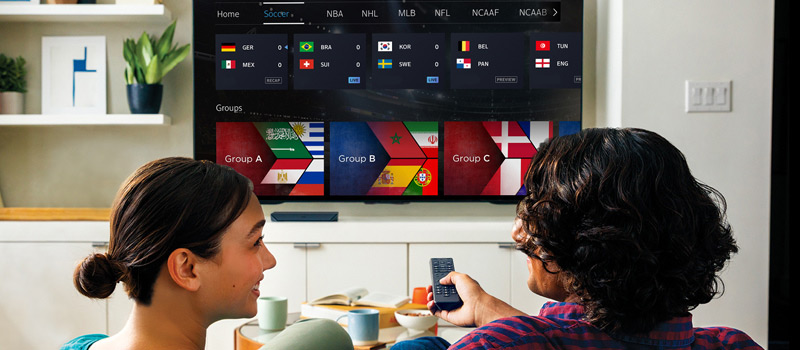 May 31, 2018
The Ultimate 2018 FIFA World Cup Russia™ Experience on Xfinity X1
Learn how the Xfinity X1 entertainment platform allows you to stay on top of all the World Cup Soccer action with the latest features on X1 TV, the X1 Voice Remote, and the Xfinity Stream app.
Read More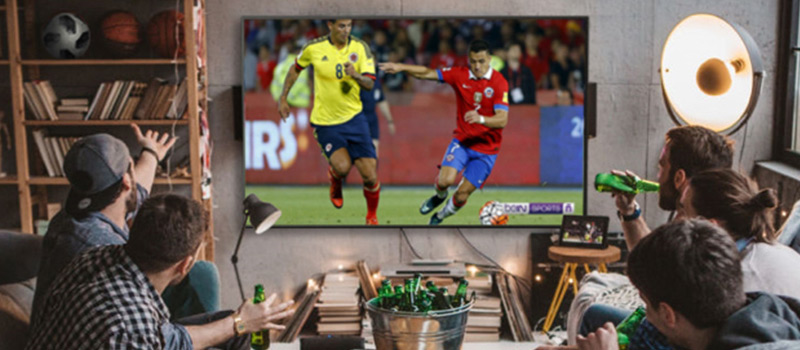 May 24, 2018
Setting the Stage for Soccer's Most Colossal Competition
Set your reminders. Get that face paint ready. The world's largest soccer tournament kicks off Thursday, June 14, 2018, and you're going to want to be there for every minute of the action!
Read More