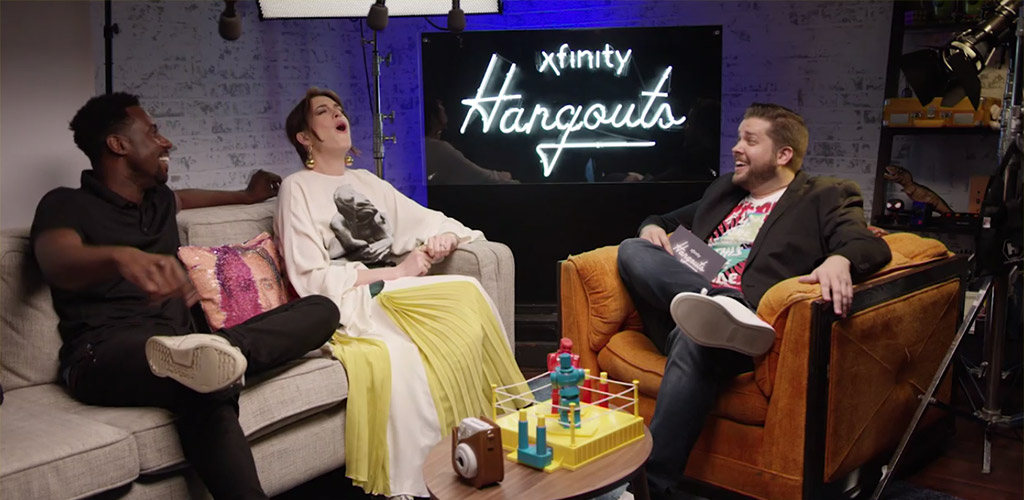 October 22, 2019
Broken Hearts and 'Modern Love': David Hangs with Anne Hathaway and Gary Carr
Watch as Xfinity TV editor David hangs out with Anne Hathaway and Gary Carr from the new Amazon Original series 'Modern Love'!
Read More

February 08, 2019
What to Watch with X1 in February
It can hard to know what to watch with so many great shows and movies out there these days. Check out this list of our favorite TV shows and movies, and find out what to watch this February.
Read More

December 06, 2018
It's Prime Time: Don't Miss These 6 Prime Original Series
Xfinity customers can now access Prime Video with the Xfinity X1 platform. Customers can search Prime Video content using the X1 Voice Remote, as well as enjoy shows and movies available in 4K Ultra HD and HDR. Here are 6 of the best Prime Originals to watch right now on Prime Video.
Read More

December 05, 2018
All in One with X1: Your One Stop for Entertainment
Finding your favorite entertainment options used to mean fumbling through a stack of remote controls, devices, and passwords. Today, you can get them all in one place. Here's a list of just some of the content you can access on the X1 platform.
Read More