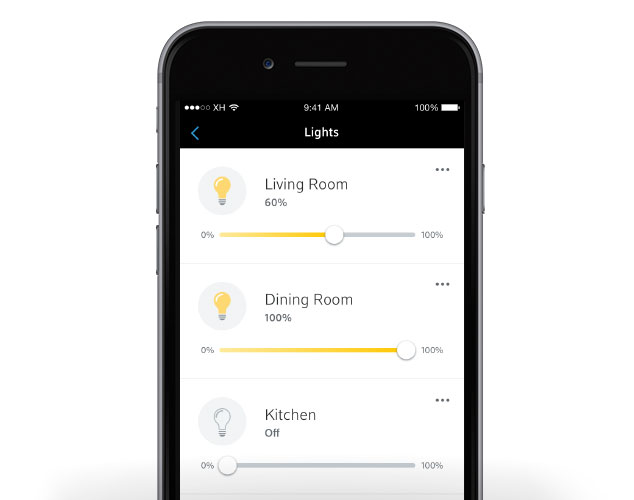 Working Smarter Together
Control your Caséta Wireless from anywhere
Turn lights ON or OFF remotely, dim lighting, or create lighting schedules for certain times of the day using the Xfinity Home app. With Caséta Wireless In-wall switches, plug-ins and Xfinity Home, you can make your home a smarter, safer home for your family. It's smart lighting control for your home, customized by you.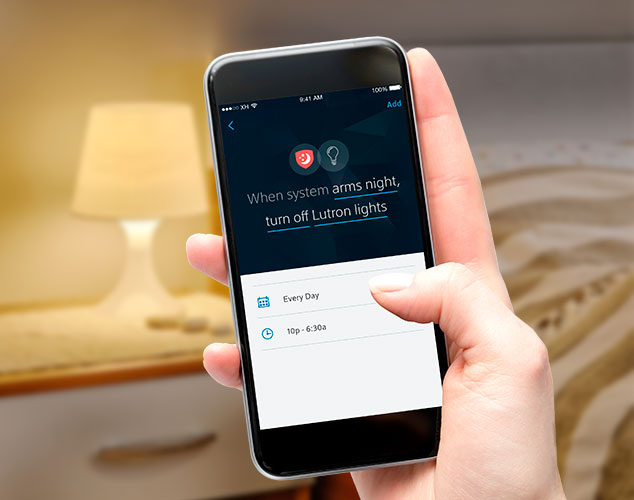 Automation
Set rules with the Xfinity Home app
With the Xfinity Home app, it's easy to create rules and automate your connected devices. Turn off your Caséta Wireless lights by Lutron when you use the 'Arm Night' mode of your Xfinity Home system. Your bedtime routine just got a lot easier.
Explore our other smart home partners