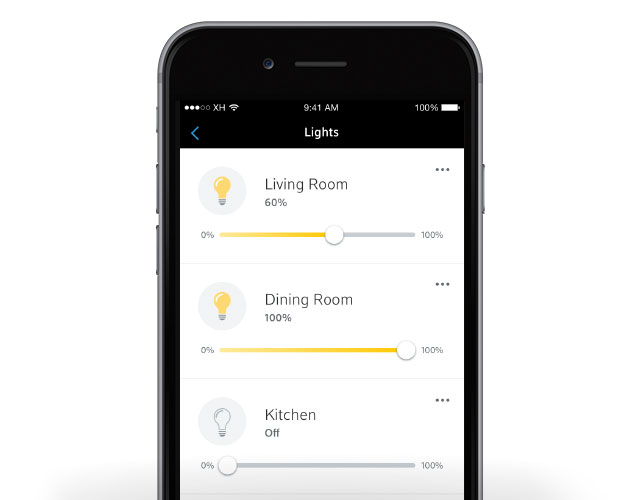 Working Smarter Together
Control GE Branded Switches or Plug-Ins
Turn lights ON or OFF remotely, dim lighting, or create lighting schedules for certain times of the day from anywhere using the Xfinity Home app. With GE Branded switches or plug-ins and Xfinity Home, you can make your home smarter and safer for your family. It's smart lighting control for your home, customized by you.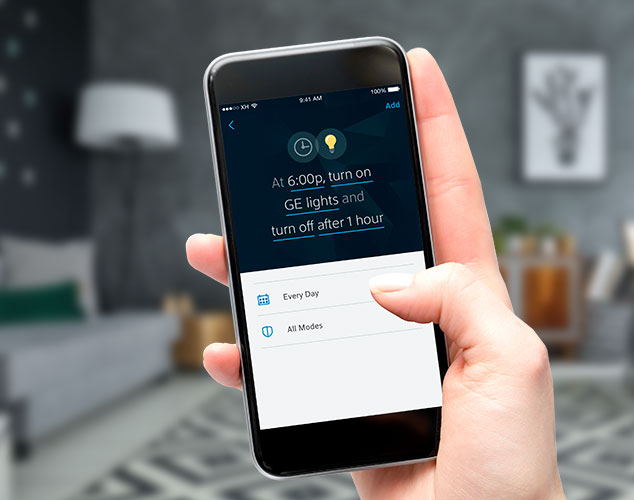 Automation
Set rules for your GE lighting
With the Xfinity Home app, it's easy to create rules for your connected devices. You can schedule your GE In-wall switch or plug-in to turn off and on at a certain time with Xfinity Home.
Explore our other smart home partners