The Oscars are just around the corner, airing live on ABC on Sunday, February 9th at 8PM ET/5 PM PT. Xfinity TV customers can keep up with this year's nominees (plus past winners) with a curated collection on X1 and Xfinity Stream.
Customers can find this year's nominated films such as Joker, Once Upon a Time in Hollywood, and Parasite, past award-winners like Green Book, The Silence of the Lambs, Titanic, and more on X1 by saying "Oscar Nominees" into their Xfinity Voice Remote. You can also browse films by category including "Best Director" or "Best Actress." The collection is also available across devices via the Xfinity Stream app and portal.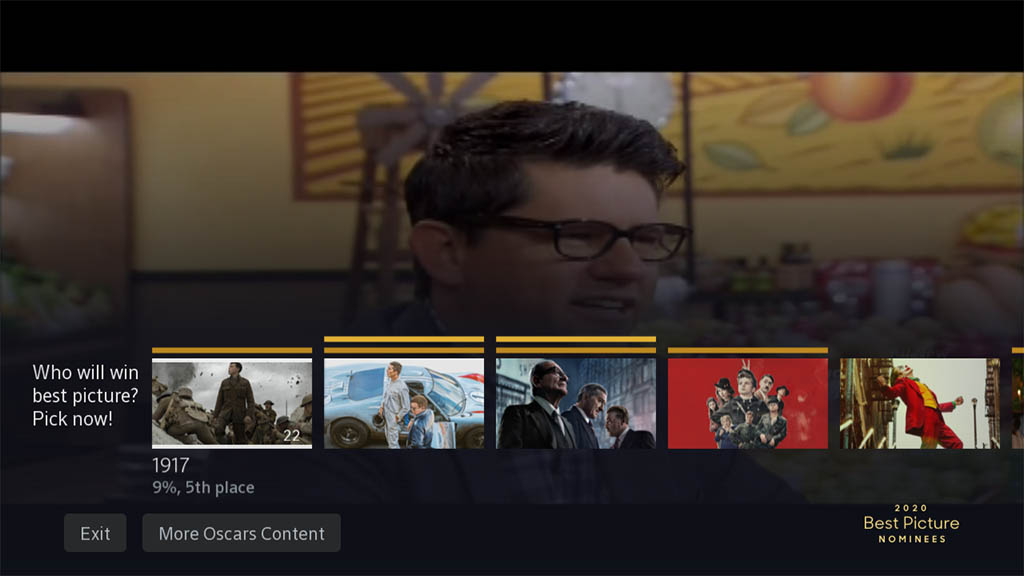 What's more, customers can also participate in a new "Best Picture" nominees poll on X1 and select who they think will win the top honor. To launch the poll, you can say "Best Picture Poll" into your Xfinity Voice Remote and then see how each of the nominated films is ranking among other X1 customers who participated.