We're committed to making education accessible for all
From educational content to
tips and tricks for virtual learning
, we believe everyone deserves the opportunity to connect, learn and grow. Together, we can give students the resources they need, year-round.
The nation's largest broadband Internet adoption program
We've proudly invested over $650 million toward closing the digital divide. As the most successful program in America, we connect millions to low-cost Internet, now with increased speeds to support today's online learning and beyond.
Giving students the online access they need
We've partnered with non-profit and city leaders to create spaces to support distance learning efforts in cities across the country. Over 1,000 of these "Lift Zones" will be set up at community centers and other locations to provide students and families with easy access to free Internet connectivity and digital content to help them succeed when learning virtually.
Investing in our children's futures
From partnerships with organizations like Big Brothers Big Sisters and City Year, to STEM education and technology training with Black Girls Code, we have a long history of deep community engagement. And we're not stopping there.
We're honored to help many K–12 students with Internet or mobile hotspots, computers or tablets for the virtual start of the 2020-21 school year. Plus, skill training and tech support for students, families, and teachers.
Keep Learning on Any Device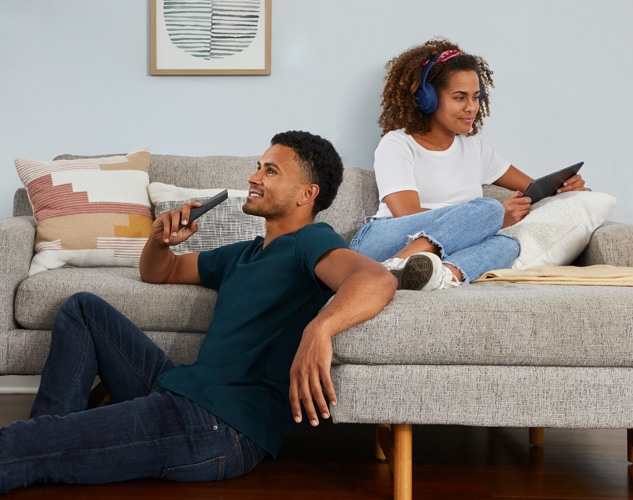 A little extra support can go a long way
That's why eligible university students can get a $100 Visa® Prepaid Card when they sign up for Internet. Because their commitment inspires us, every day.