Xfinity high-speed Internet in Gainesville
Xfinity is the fast, reliable Internet provider for your Gainesville apartment, condo, or house. Find the right Internet package for yourself or your family as we offer bundles that give you options.
GOING FASTER: ALWAYS A GOOD IDEA
$34
.99/mo for the first 12 months with a one year agreement
The offer for the service package you have selected requires a minimum term agreement. The agreement will be sent to the mail or email address you provided. Under the agreement, if you cancel all Xfinity services, except for Xfinity Mobile, included with your package before the agreement expires, you will be billed the early termination fee specified in the agreement, unless you cancel within the first 30 days after installation or activation, as applicable. You may cancel the agreement by calling 1-800-XFINITY. If you cancel within 30 days of the date service is installed or activated, and return any equipment you have received from us, the early termination fee will not be charged. If you do not cancel the agreement, you will automatically be billed and the terms of the minimum term agreement will apply. Acceptance of these terms will occur at checkout.
Get a great deal:
Fast speeds: up to 150Mbps download. The most WiFi coverage for your home. Access to millions of hot spots nationwide
Shop Now
Internet Speed Test
Let's test your Internet speed
The Xfinity Speed Test will show you the download and upload speeds from our speed test servers to your device.
Things that may impact your internet speed:
Placement matters
Place your gateway or wireless router in a centralized spot in your home. Keep it out in the open. Avoid cabinets, closets, and places that may accidentally get covered up (by a pillow, backpack, jacket, etc.)
Consumer device capabilities
Some Internet Speeds are faster than many devices can handle. Check out
this list
of consumer devices and expected wireless speeds.
Stay current
Are your operating systems for your computer or laptop and Internet browsers up to date? To achieve the best results, make sure they are. Also make sure that you have an up to date modem and gateway.
Friendly reminder
Wireless speeds are typically slower than wired connections due to wireless hardware limitations, the distance a signal has to travel and potential slowdowns along the way, including walls, windows, large pieces of furniture, etc.
MOVING-IN OR TRANSFERRING SERVICE
One less thing to worry about during your move
Whether you're an existing Xfinity customer transferring your Internet service from a condo or an apartment in Gainesville or new to the Prince William County area looking for the most reliable and affordable Internet packages, Xfinity offers reliable and fast Internet services for all people of Gainesville. From living by yourself for the first time to powering the Internet for an entire family, Xfinity is an Internet provider that gives you options that you want and need. Learn how you can stay connected during your move, return that old router and activate your new Xfinity equipment, and so much more with Xfinity by Comcast. Xfinity makes it easy to stay connected to all your favorite entertainment – anytime, anywhere.
Learn More
GIG-SPEED INTERNET FROM XFINITY IS HERE
When your internet is faster than fast, there's no going back
Perfect for today's ultra-connected, smart household, providing the ultimate WiFi experience with speeds up to 2 GB.
Learn about Gig-Speeds
A better way to stream, included with Internet
Just choose any plan without TV and you can get Xfinity Flex, the personalized streaming dashboard that puts all your favorites in one place. No extra cost or commitment. Return the 4K streaming device + Voice Remote anytime. Easily search across Netflix, Prime Video, HBO® Watch 10,000+ free shows and movies, sports, and news on apps like Pluto, Xumo, and Tubi. More apps added all the time, Hulu on the way!
Discover Flex
Xfinity Internet Deals in Gainesville, Virginia
Did you recently move to Gainesville? Are you looking for a reliable and affordable Internet provider? The people of Virginia choose Comcast. WiFi with Xfinity gives you the ultimate home or apartment Internet experience. With the best speed and coverage options throughout the Prince William County area, everyone can enjoy their high-speed Internet, at all hours, to stream the latest episode of Big Little Lies, your favorite Netflix documentary, or the local Gainesville nightly news at your convenience. Interested in online gaming? Our high-speed connections allow you to play lag-free, online games of Fortnite, NBA 2K20, or Red Dead Redemption.
Learn More
Discover with Xfinity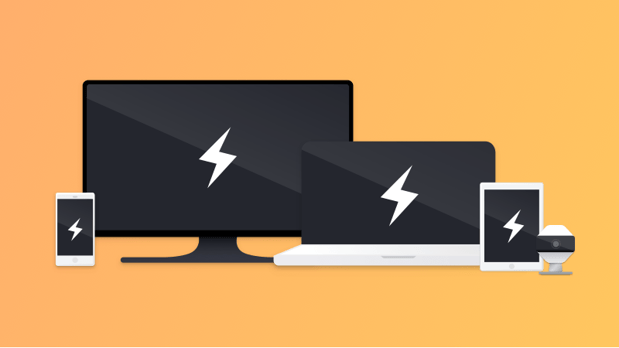 Xfinity Premieres New Device WiFi Speed Look up Tool
Did you know that an iPhone X's WiFi capability is about 12 times greater than an iPhone 4S's?
Learn More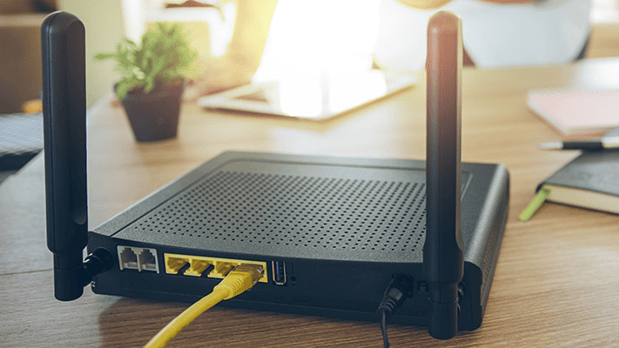 How to Extend the Range of Your WiFi Network
A strong and steady WiFi signal is incredibly important. Learn about a few things you can do to make sure your router is working at peak capacity.
Learn More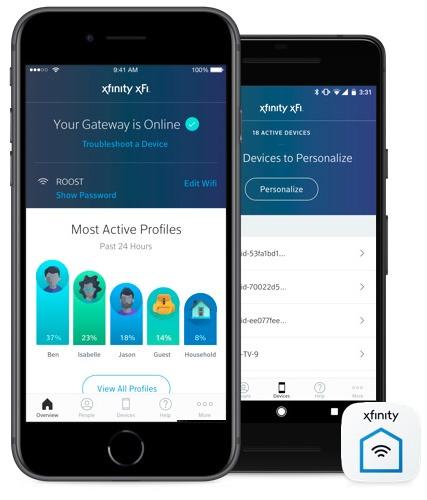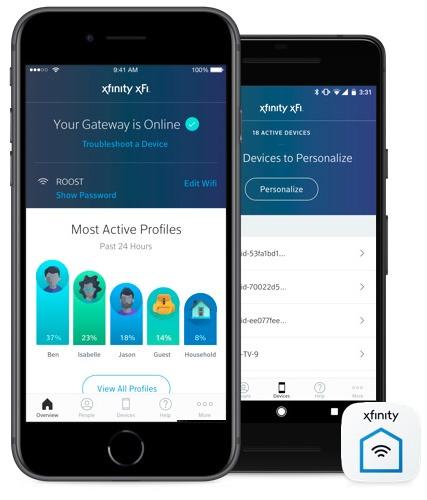 Xfinity xFi
Controlling your WiFi has never been easier. With xFi, you can view and manage every device on your network. Plus, get alerts when new devices connect. Schedule bedtimes and WiFi time limits for your kids. Pause WiFi during dinner. And more.
More Apps
Xfinity Internet
Discover how to optimize your Internet speed and troubleshoot connectivity issues.