Limited time! 200 Mbps internet with WiFi equipment on the Xfinity 10G Network — $25/mo for 2 years.
The fastest Internet
Do more of what you love and enjoy the largest gig-speed network.
Over 99.9% network reliability
Count on a reliable connection for all your devices, even when everyone's online.
Protection from cyberthreats
Protect your devices and help keep loved ones safe online with Advanced Security.
Not sure which Internet speed to choose?
How many devices connect to your network at a time?
Additional content will appear after this, once you make your selection.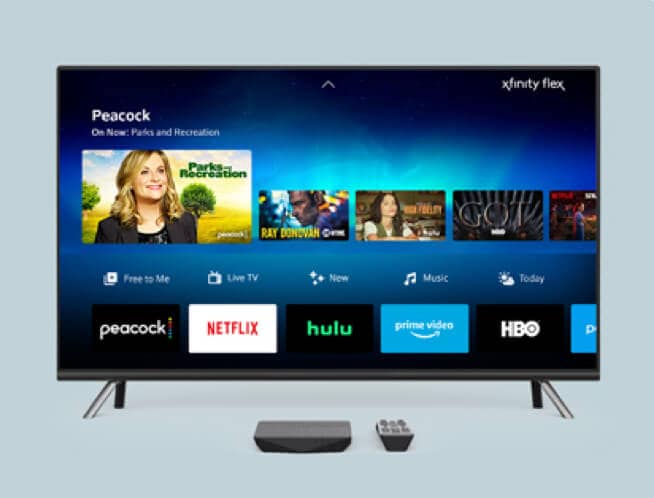 All your favorite apps, all in one place. Plus, tons of free content, with the Xfinity Flex 4K streaming TV box.
Join the millions who save hundreds with Xfinity Mobile
Xfinity Mobile is exclusively available to Xfinity Internet customers.
Get the
perfect plan
for you
Compare plans
in your area