XFINITY xFi
Change the way you WiFi
Optimize and evaluate WiFi performance throughout your home.
View connected devices, pause home WiFi network access to any device, set rules, and more.
Set up your home WiFi network in minutes. No technician required.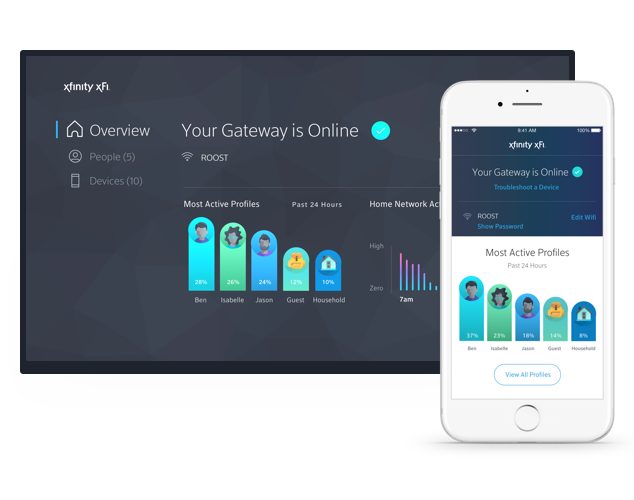 Easily manage your wifi
Manage your home WiFi from anywhere
With XFINITY xFi, you can manage your home WiFi network from anywhere, on any device - even from your TV with X1. See what devices are online, how long they've been on, and even pause WiFi for devices on your network.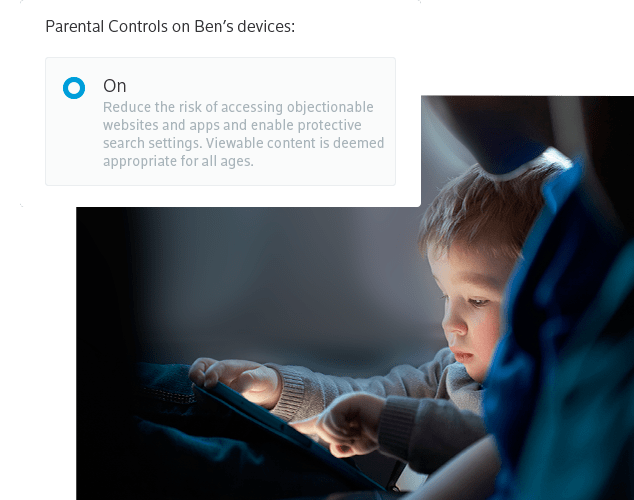 XFI features for families
Protect loved ones with Parental Controls
Worried what the younger ones might see online? xFi has simple and powerful Parental Controls so you can help protect your kids from inappropriate content while using your home WiFi network.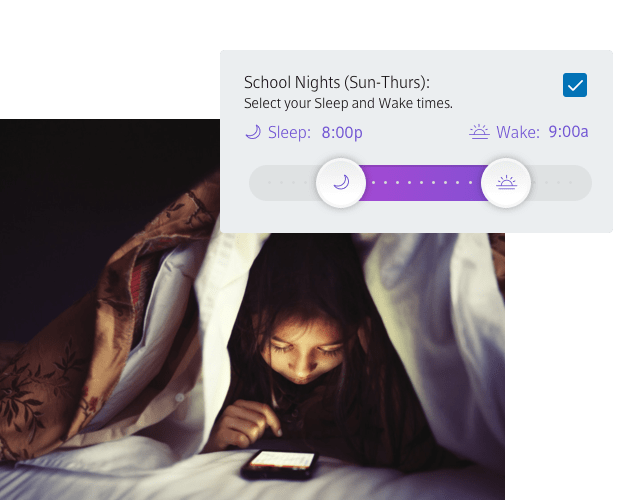 xfi features for families
Safer, more secure browsing
Keep your kids safer as they surf the Web and easily set limits on their WiFi usage over your home network, so you can see their happy faces at dinnertime, or anytime. 
Pause WiFi access to your home WiFi network
Set safe browsing modes for kid-appropriate content
Create time restrictions (so no one's surfing when they should be sleeping)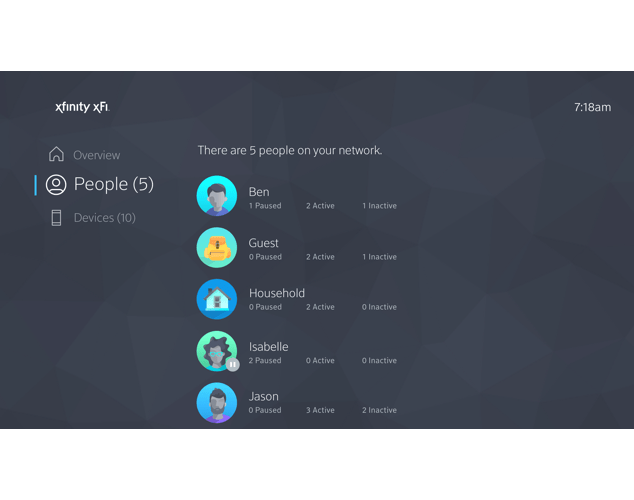 Personalize your home WiFi network
With xFi, you have the ability to personalize your home WiFi network like never before. 
Create a WiFi name and password that's easy to remember
See all devices on your home network
Assign devices to profiles for easy management 
Get alerts if new devices access your network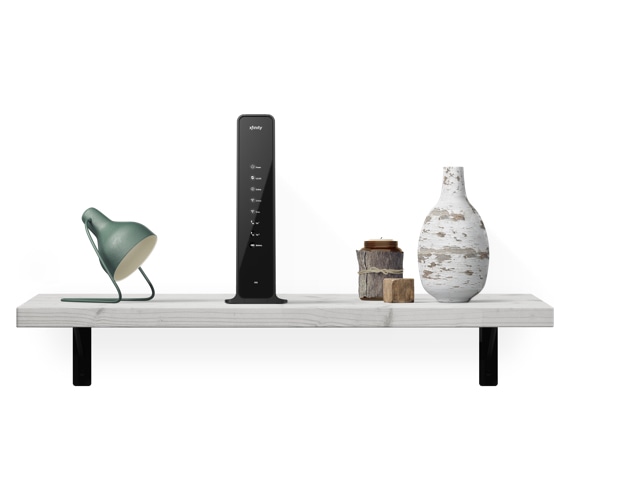 XFINITY Xfi gateway
Your all-in-one WiFi device
The XFINITY xFi Gateway is a router and modem all in one, and your ticket to xFi. Rent an xFi Gateway for an additional $11 a month* (plus taxes and fees) and get the speed, coverage, and control you need for your home network.
Simple, easy set-up to get online in minutes
Start by downloading the XFINITY xFi app. 
Snap a pic of your Gateway's QR code (hint: it's on the bottom).
Personalize your WiFi name and password. Enjoy xFi.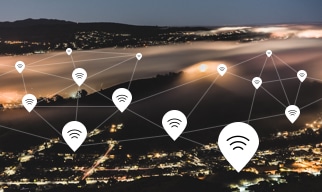 xfinity wifi hotspots
Enjoy WiFi access on the go with millions of free XFINITY WiFi hotspots nationwide while shopping, dining, traveling, and more. It's not only convenient, it's included for XFINITY Internet customers.