Security and control
Security and control for your home network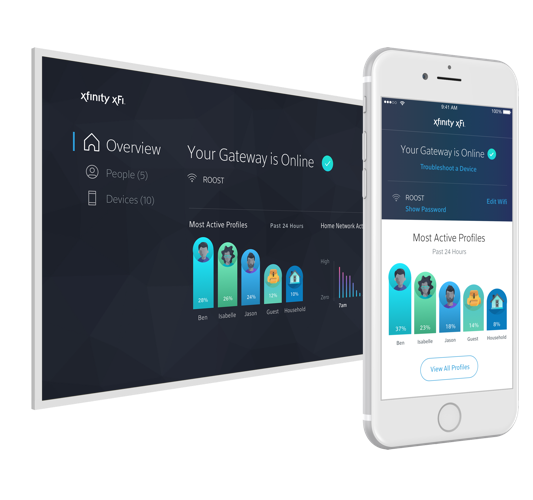 xFi Features
xFi Features
Easy WiFi monitoring
user profiles
Hide
Manage your home WiFi network from your mobile device, laptop, or even X1. Know  who's online and with what device. Plus, create custom profiles for each family member to monitor activity by person.
Learn About xFi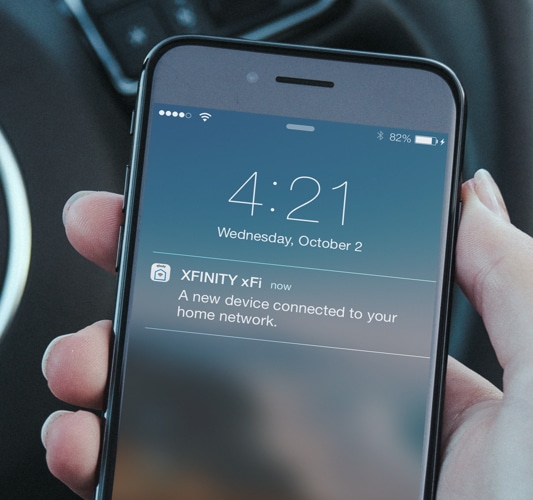 xFi Features
xFi Features
Know who's using your WiFi
notifications
Show
With xFi, you can set rules to be notified when new people or devices come on to your home WiFi network. You can also easily add devices and assign them to a user profile or create a new one.
Learn About xFi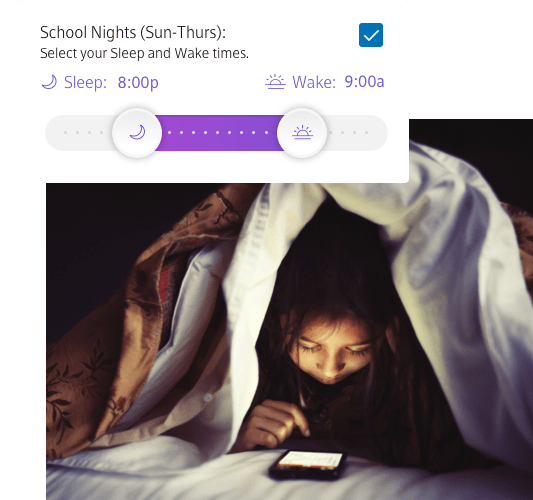 xFi Features for Families
xFi Features for Families
Say goodnight with bedtime mode
Set time limits
Hide
Set rules and schedules to manage WiFi access throughout the day on your home network. Block WiFi at bedtime or pause devices to bring the family together during dinnertime or anytime.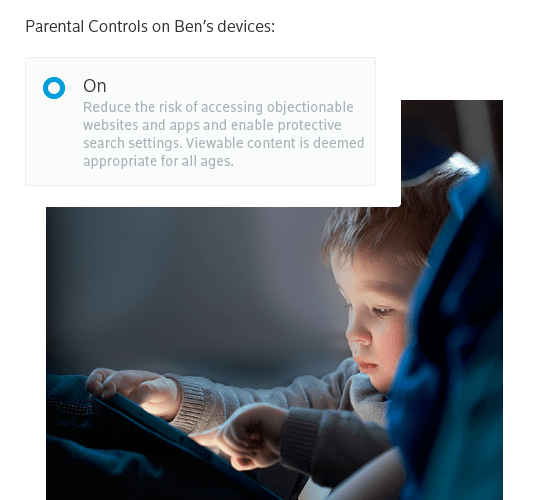 xFi Features for Families
xFi Features for Families
Protect loved ones with Parental Controls
Parental controls
Show
Worried what the younger ones might see online? xFi has simple and powerful Parental Controls so you can help protect your kids from inappropriate content while using your home WiFi network.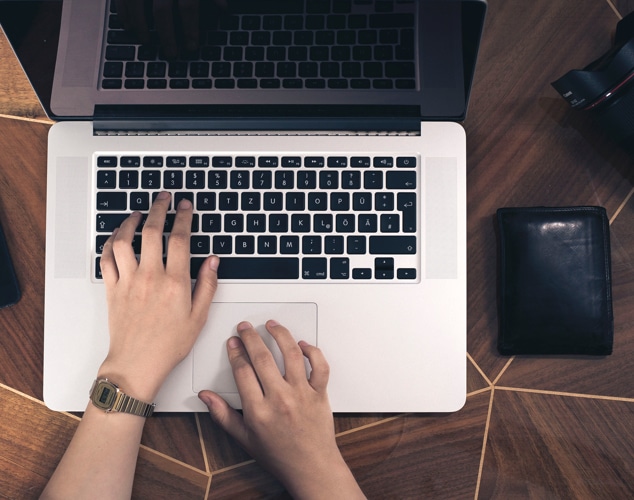 stay safer online with xfi
Stay safer online with included protection
With xFi, you'll get a superior network experience and included security updates, so you can be safer online. xFi helps protect your entire home network and connected devices from malicious malware and other attacks.
Secure protection from online threats
Rest easier knowing you're protected with Norton™ Security Suite, included at no additional cost.
Learn About Security Software
Norton Internet Security™ for Windows & Mac
Get protection against viruses and other online threats including spyware, Trojan, worms, and more. Included with your XFINITY Internet subscription ($160 value)
Upgrade to Norton™ Mobile Security
Locate your lost mobile device, detect and remove mobile threats, and get anti-phishing protection. 
$19.99/year (plus taxes and fees)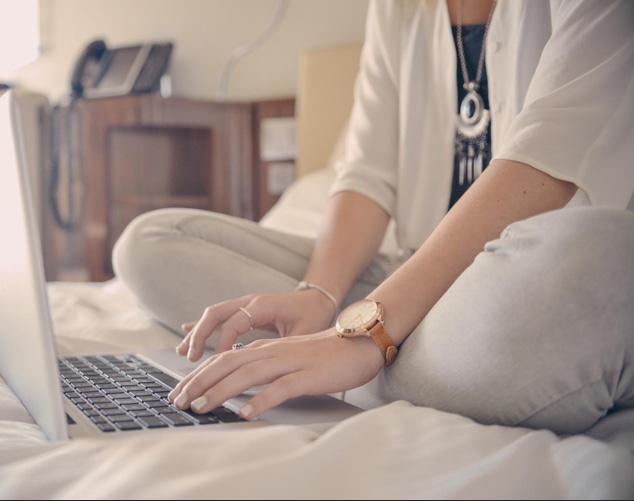 Tips to stay safer online
Set up a firewall to protect yourself online
Use a passcode or touch ID on your mobile devices
Secure your wireless network
Keep all your software and apps up to date
Educate yourself about common threats
Change the default password on your modem