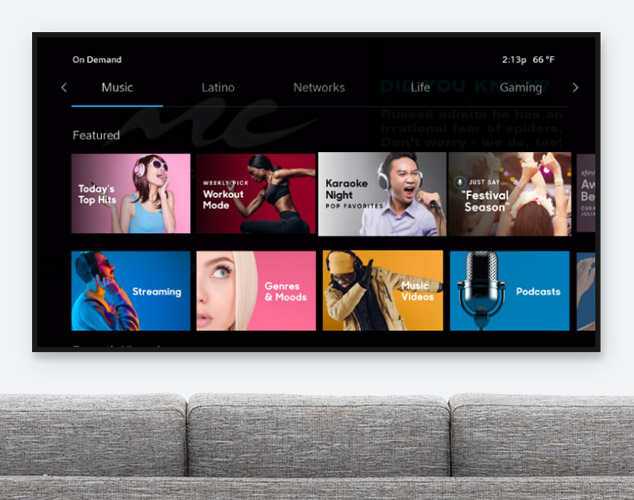 Your tunes and TV in perfect harmony
See it. Hear it. With music channels, music apps, and more — all in one place on Xfinity X1. Simply say the artist or app you want into your Voice Remote. Plus, if you hear something great on TV, just say "What song is this?" And now you know.
The best music apps, all together now
Whatever your jam, it's on X1. Listen to Amazon Music, Pandora, and iHeartRadio. Find music on YouTube. And get any party started with over 100 music video channels on XITE — just say "ex-cite."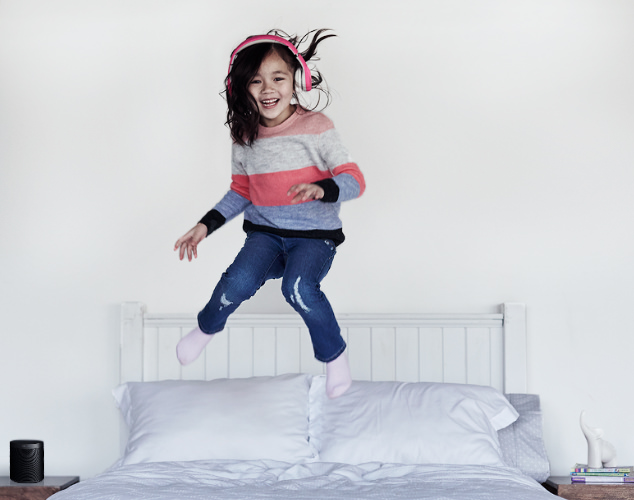 Hear every note with reliably fast Internet
Songs load quickly from all your favorite services. Plus we automatically connect you to millions of secure WiFi hotspots, to listen data-free on the go.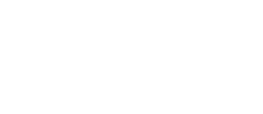 TUNE INTO AWESOME BEATS
We partnered with Pandora to bring you a playlist curated by music's rising stars. To hear it, just say "Xfinity Awesome Beats on Pandora" into your Voice Remote.