Your favorite shows on AMC Premiere™
Watch current seasons of hit series anytime you want, ad-free.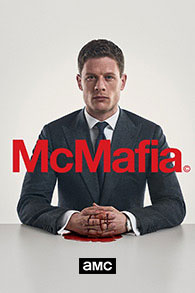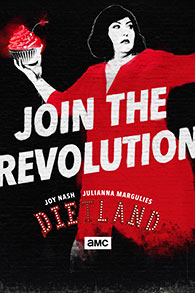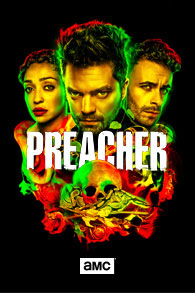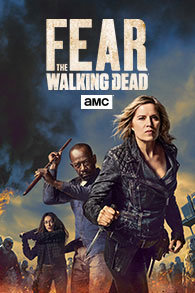 AMC favorites. Zero ads.
Enjoy full seasons, digital series, bonus scenes, the opening scene of next week's episode, and more — including The Walking Dead. All on Xfinity On Demand, the Xfinity Stream app, or the AMC App.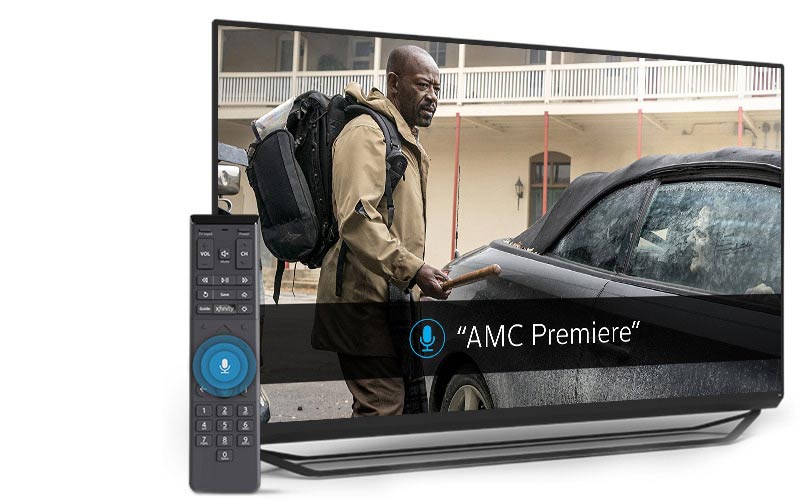 WAYS TO WATCH
WAYS TO WATCH
Just say "AMC Premiere"
SAY IT TO SEE IT
Hide
It's quick and easy to access all the ad-free entertainment on AMC Premiere™, like Fear the Walking Dead. Simply say "AMC Premiere" into your X1 Voice Remote to watch perfectly uninterrupted.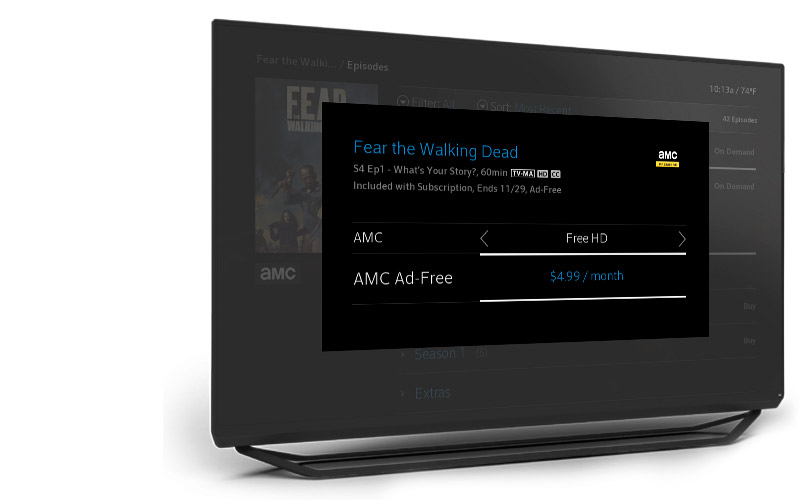 WAYS TO WATCH
WAYS TO WATCH
Select AMC Ad-Free
CHOOSE AD-FREE
Show
Trying to catch up on your favorite AMC shows? Look for "AMC Ad-Free" under Watch Options to binge it without commercials. And let the ultimate viewing experience begin.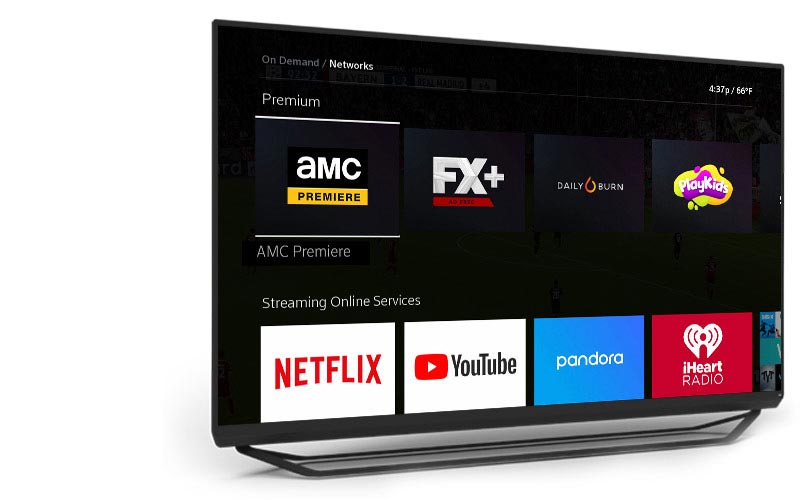 WAYS TO WATCH
WAYS TO WATCH
Simply press "Xfinity"
USE THE MENU
Show
Use your remote to access our easy-to-use menu on Xfinity X1. Then just select On Demand, and look for AMC Premiere™ under the Premium row in the Networks tab.
Get Even More
Subscription On Demand Packages