Sports on XFINITY X1
The best sports entertainment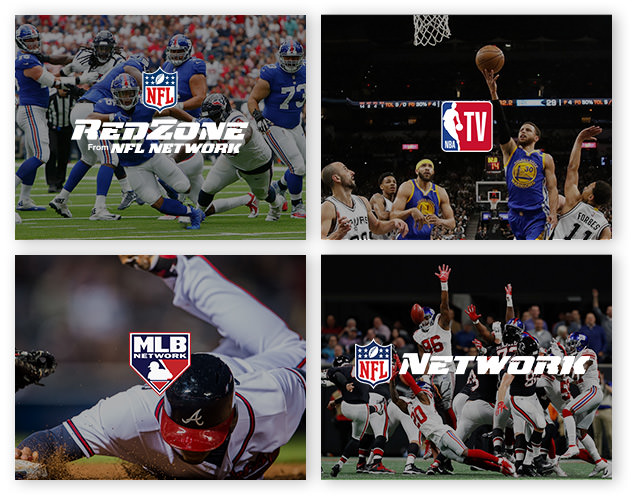 Sports Entertainment Package
Get closer to the game
Get our Sports Entertainment Package included with 250+ channels. Or add it to any TV plan with 140+ channels for $9.99/mo. Enjoy NFL RedZone from NFL Network, MLB Network®, ESPNU, NHL Network™, and more. Just
view TV deals
then add it during checkout.
Available channels vary depending on your location. Requires Digital Starter TV or above.

MLS DIRECT KICK™
Don't pass on this one. Sign up for the Regular Season package now, and get up to 300 out-of-market games each week.

MLB EXTRA INNINGS
Catch all the baseball action this season, with up to 90 out-of-market games each week. Sign up for the Half Season package now for $31.99 more per month for four months from July 19 - August 25.

NFL NETWORK
Enjoy 24/7 news and coverage, plus every Thursday Night Football game — so you never miss a thing.
Get fanatical with all your favorites
From college to the pros, see every moment with sports channel packages.
The biggest events on Pay-Per-View
Turn your sofa into a front row seat for WWE and Boxing.
Xfinity X1: The ultimate sports companion
Check scores, get stats, and track multiple games right on your TV, all while watching another game live. Watch thousands of collegiate events on ESPN3. Plus, find games fast, change channels, and more with your X1 Voice Remote — simply say it to see it.