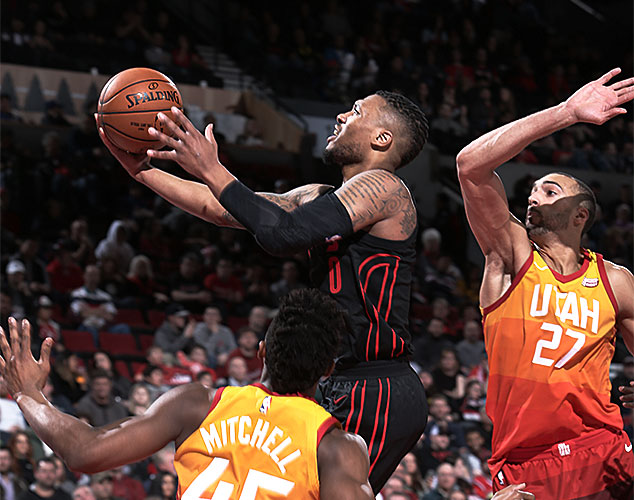 Every game in HD
Only with X1, on channels 3034-3064. Catch up to 40 out-of-market games each week. Record to watch on your time.
NBA League Pass
The ultimate fan experience
Order with your voice
Just say "NBA League Pass" into your Voice Remote, then confirm.
Watch anytime
Record on your TV with X1, and on the go with our Xfinity Stream app.
Get closer to the action
Say "sports" to see live scores, stats, and more while you watch.
Xfinity X1: The ultimate sports companion
The X1 entertainment experience will change the way you watch TV. Check scores, get stats, and track multiple games right on your TV, all while watching another game live. Plus, with the X1 Voice Remote, you can find games fast, change channels, and more.
Restrictions apply. Not available in all areas. Residential customers only. Offer limited to NBA League Pass and requires subscription to Limited Basic TV service (or above). TV Box required. NBA League Pass will automatically renew at the start of each season, provided Comcast still carries the service, at that season's full-season early-bird rate. Your subscription will automatically be billed in 4 total payments. If you wish to cancel your subscription, you may call Comcast at 1-800-Xfinity up to 30 days after you are charged and we will refund the monthly recurring fee. NBA League Pass cannot be canceled or pro-rated after 30 days of when you were first charged. Installment payment option not available in all areas. Equipment, installation, taxes and fees extra, and subject to change. Service limited to a single outlet. May not be combined with other offers. Blackout restrictions apply. Pricing subject to change. Comcast © 2018. All rights reserved. NBA trademarks and copyrights are used with permission of the applicable NBA entities. Visit nba.com.

NBA, the NBA logo and team identifications are the exclusive intellectual property of NBA Properties, Inc., and the respective member teams. ©2018 NBA Properties, Inc. All Rights Reserved.