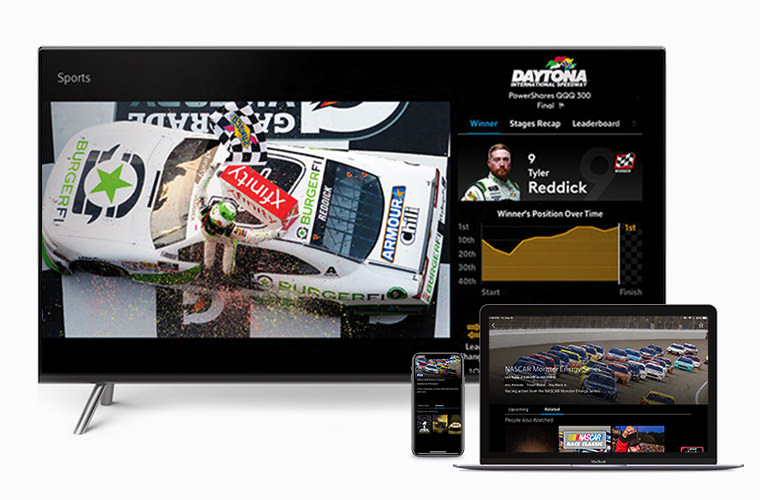 Speeds worth celebrating
Stream fast. Watch better. With xFi and X1.
The fastest streaming with Gig speeds
Precision-driven WiFi control with xFi*
Stats and standings on your TV with X1
Our award-winning X1 Voice Remote
*Home WiFi only, with our xFi Gateway modem + router.
Stream at full throttle
Going fast isn't easy, but keeping up is.
Never miss a lap with our Xfinity Stream app
Watch online at xfinity.com/stream
Catch all the action anytime, anywhere
Save data with Xfinity WiFi hotspots
Download our Stream app Now
See more with Xfinity X1
Just press the C button on your Voice Remote to access the X1 Sports app. Get in-race stats and standings, and track multiple races at once right on your TV. Plus rewind live TV to re-watch that final lap, and more.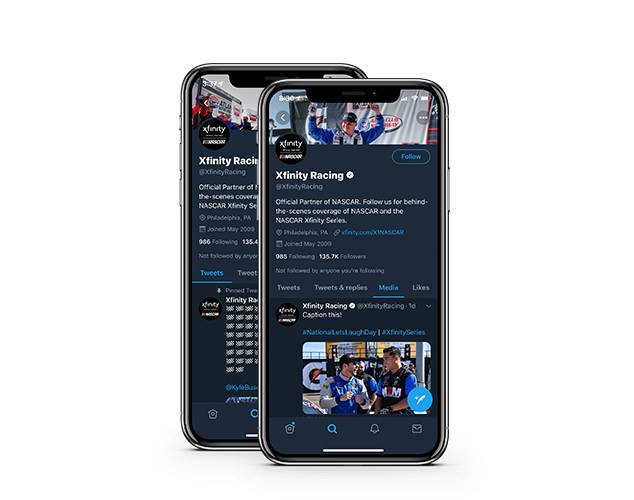 Go behind the scenes
We're proud to sponsor the NASCAR Xfinity Series. Now in our fifth season, we've helped names be made and put new talent to the test. Come see all the action, from the garage to Victory Lane.