Attention America's Got Talent superfans! We're loving season 13 as much as you are, and now we're doing something special to make it even easier for you to get in on the fun. Every Tuesday starting August 14, simply say "Vote for America's Got Talent" or "Vote for AGT" into your X1 Voice Remote to vote for your favorite contestant. The future of voice control is here, and it sounds amazing!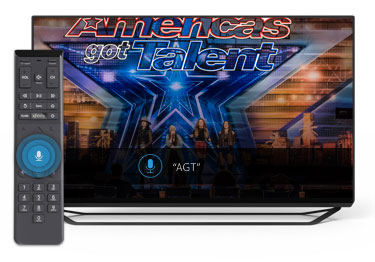 5 Memorable Performances from America's Got Talent
Whether you haven't missed an episode since day one or you've just now discovered America's favorite talent show, there's no shortage of awe-inspiring moments to replay or watch for the first time. Not sure where to begin? Take a look at five of our favorite show-stoppers from season 13 and past seasons:
1. Rob Lake (Season 13)
There's no doubt that Rob Lake has been leaving audiences — and judges — spellbound. Lake left school to pursue his dream of becoming a professional magician. After this simple but mind-bending performance, it's easy to see why. In a stunning feat of prestidigitation, Lake, chained in place, seems to swap places with his assistant. How? He'll never say. All we know is that his speed and expertise have the "wow!" factor, and we're excited to see what's in store for him next.
2. Courtney Hadwin (Season 13)
When 13-year-old Courtney Hadwin stepped onstage, she looked timid and quiet. No one watching could have guessed what was about to happen.
The music began with a toe-tapping beat, and Hadwin suddenly exploded into a whirlwind of energy and vocal power, leaving the judges speechless as she belted out Otis Redding's "Hard to Handle." This unhinged and passionate performance earned her an America's Got Talent golden buzzer from judge Howie Mandel.
This tiny tour de force is certainly one to watch.
3. Angel City Chorale (Season 13)
They say there is strength in numbers, and the Angel City Chorale is proof positive of that. Director Sue Fink formed the choir with unity in mind. She wanted to bridge gaps in her community. Regardless of age, race, gender, orientation, or background — all voices are welcome, so long as they share a love of music.
Their uplifting performance of Christopher Tin's "Baba Yetu" moved audiences and earned them a golden buzzer from guest judge Olivia Munn.
4. Sofie Dossi (Season 11)
Sofie Dossi floored the judges with her gravity-defying audition as a self-taught hand balance contortionist at the age of 14. She wowed audiences with her complete disregard for physics and her ability to bend in ways that don't seem possible. Her high-flying stunts had viewers on the edge of their seats.
But it was her explosive second performance that earned her a golden buzzer and sent her straight to the quarterfinals. Dossi's final trick was unforgettable: shooting a flaming arrow using only her feet. Her stunning act captured guest judge Reba McEntire's heart and won her the acclaim of AGT fans everywhere.
5. Landau Eugene Murphy, Jr. (Season 6)
The winner of season 6 started from humble beginnings, but from the second he walked onstage for his audition, viewers knew Landau Eugene Murphy, Jr., was a force to be reckoned with.
Some America's Got Talent judges are famous for being tough. When Piers Morgan scolded Murphy for chewing gum, he didn't miss a beat, tucking the gum into his jeans pocket. His laid-back personality and jokester ways made what happened next even more surprising.
With a smooth, crooning voice, Murphy did justice to Frank Sinatra's "I've Got You Under My Skin" and stole viewers' hearts. By the end of the audition, even Morgan warmed to Murphy, whose natural talent and untapped potential were already apparent.
America's Got Talent airs Tuesdays at 8/7c on NBC. If you can't watch it live, catch it anytime on Xfinity on Demand.